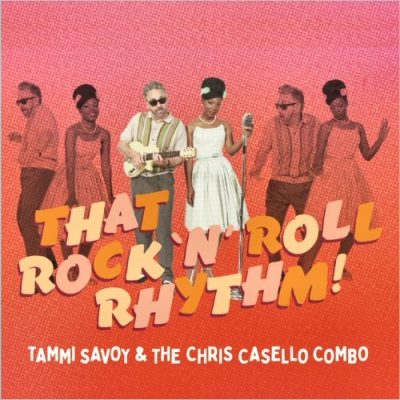 Artist: Tammi Savoy & The Chris Casello Combo
Album: That Rock 'n' Roll Rhythm!
Year Of Release: 2022
Format: FLAC (tracks)
Tracklist:
1. Fine And Dandy (3:16)
2. If It's News To You (2:42)
3. I Want A Man (It's Gotta Be That Way) (2:30)
4. Ain't Givin' Up Nothin' (2:32)
5. In My Blue World (3:19)
6. When Your Lover Don't Love You (3:09)
7. G'wan 'Bout Your Business (2:33)
8. I Want Your Good Lovin' (3:21)
9. Hot Lava (2:01)
10. As Long As I'm Movin' (2:42)
11. Uh Huh (Goodbye) (2:38)
Rhythm & Roll best describes the music of Tammi Savoy and The Chris Casello Combo. Tammi with her beautiful, strong and resonant voice combined with Chris's dynamic "wild" guitar and steel playing perform their original music as well as the music that continues to inspire the passion in their performances including songs from The Great American Songbook. Tammi's influences include songs from Ruth Brown, Annisteen Allen, LaVern Baker, Esther Phillips, Varetta Dillard, Ella Fitzgerald, Sarah Vaughan and so many others.
After meeting at a gig in Chicago the pair started jamming and recording. The basically live recordings from those sessions started receiving an overwhelmingly enthusiastic response from those who were privy to hearing them. With appearances at Viva Las Vegas, The Nashville Boogie, and The New England Shake-Up the group has booked several festivals from blues and jazz to hot rod shows in the U.S. as well as internationally touring and welcomed by sold out shows. The group has toured and performed in Australia, Austria, France, Germany, Italy, Spain, Switzerland, and the U.K.