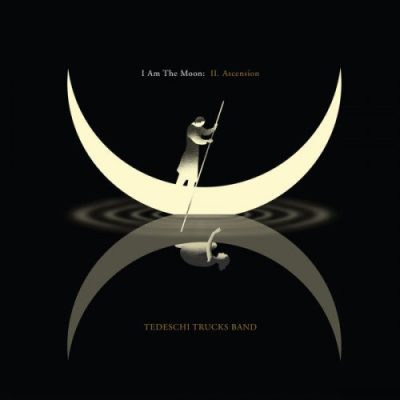 Artist: Tedeschi Trucks Band
Album: I Am The Moon: II. Ascension
Label: Fantasy
Year Of Release: 2022
Format: FLAC (tracks)
Tracklist:
1. Playing With My Emotions (4:10)
2. Ain't That Something (5:28)
3. All The Love (9:04)
4. So Long Savior (2:39)
5. Rainy Day (4:48)
6. La Di Da (4:11)
7. Hold That Line (6:07)
Tedeschi Trucks Band's I Am The Moon is a four album rock 'n' roll event. Inspired by classical literature and driven by the isolation and mourning of the pandemic era, I Am The Moon features 24 original tracks and more than two hours of music. The four albums that comprise I Am The Moon— I. Crescent, II. Ascension, III. The Fall, and IV. Farewell — will be released in successive months beginning with I. Crescent.
The concept behind the band's fifth studio recording, was suggested by vocalist Mike Mattison in May 2020, two months after the band was forced off the road by the pandemic. The 12th century poem Layla & Majnun by Persian poet Nizami Ganjavi was the title inspiration for Eric Clapton's 1970 double-LP with Derek and the Dominoes, Layla and Other Assorted Love Songs – an influential album for TTB. But Ganjavi's source material resonated with Mattison and the rest of the band in an altogether different way. Finding complex themes and storylines that inspired their creative process, they forged a new, modern interpretation of the vast 100-page poem.
I Am The Moon was written collectively and collaboratively, with band members contributing their own unique perspectives on the work. By January 2021 the band was recording at Tedeschi and Trucks' home studio, Swamp Raga, in Jacksonville, FL, with Derek behind the soundboard as producer and long-time studio engineer Bobby Tis in charge of recording and mixing. Operatic in scope, Tedeschi Trucks Band explores romantic relationships, collective struggle, faith, and the human experience on I Am The Moon.