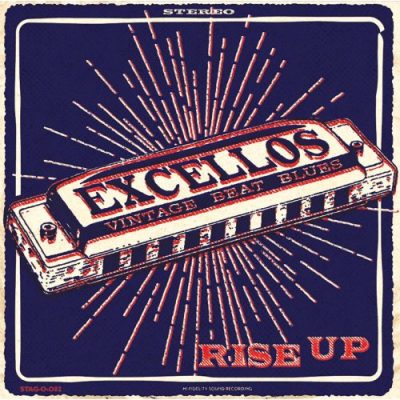 Artist: The Excellos
Album: Rise Up
Label: Stag-O-Lee
Year Of Release: 2016
Format: FLAC (tracks)
Tracklist:
01. Rise Up
02. Everybody's Body
03. I Believe
04. Mellow Down Easy
05. Long Time Coming
06. Rumour Has It
07. She Jumps
08. I Just Want to Make Love to You
09. Blood Red Rider
10. Angel Delight
11. Doing the Do
12. Baron Samedi
The Excellos…….. Stompin' Rockabilly and Blues Bop played hard and dirty! The Excellos deliver a solid brand of Rockin' Blues that'd be rough, tough and hard to bluff for any other band raised this side of the pond! Gaining their name from the famous 1950's American Blues record label, they play with the authority and gusto of a blues band that grew straight out of the Mississippi mud! Hailing from good old London these guys have wowed the crowds at many Blues and Rock`n´Roll joints the world over.
Active for a good many years the line-up revolved around main man Craig Shaw (vocals, guitar, harmonica). A debut album was released in 2009 through London-based Rollin' Records. This album as well as several 7"-es cemented their reputation as one of the hardest Rockin low down dirty Rockin-Blues combos on this planet.
A new line up consisting of Craig Shaw (vocals, guitar, harp), Garry Tyrrell Lynch (drums & bass) and Jake Allen (guitar & double bass – himself being a celebrated WILD recording artist) finally recorded a bunch of tracks at Denmark Studios, Maidenhead, UK of which twelve made it onto the new album Rise Up! It took them 7 years, but it was worth the wait. Again The Excellos launch into some truly rockin' R&B that really goes for the jugular!