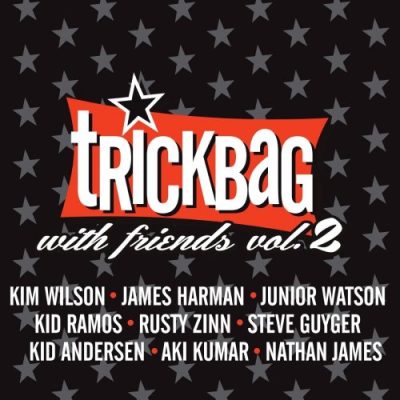 Artist: Trickbag
Album: With Friends, Vol. 2
Label: Magic Production
Year Of Release: 2016
Format: FLAC (tracks)
Tracklist:
01. Hurt Me
02. She's a Killer
03. Keep Your Hand out of My Pocket
04. I Don't Love You No More
05. Plaything
06. How Much More
07. Walkin' Down Pico
08. Rockin' Fever
09. Me and You
10. Angel Child
11. I Found My Peace of Mind
12. Trickster
13. Dragnet Blues
14. Love and War
15. Lucille
Trickbag is back with their seventh full-length album, this time with the insane task of trying to follow up their 2013 release "With Friends Vol.1"!
A record quite unique in the sense that it was the first full-length guest-star compilation album ever recorded by a European bluesband, featuring some of the finest players in the business! Since then, they´ve managed to squeeze out one more band effort called "Candyville" and here they are, exactly one year later, with Vol. 2! This time around they decided to record a major part of it in California (both Bay Area and SoCal) with some of the heaviest hitters on the scene today, spicing it up with a couple of Scandinavian friends & sessions too! They just might have pulled it off – you be the judge!