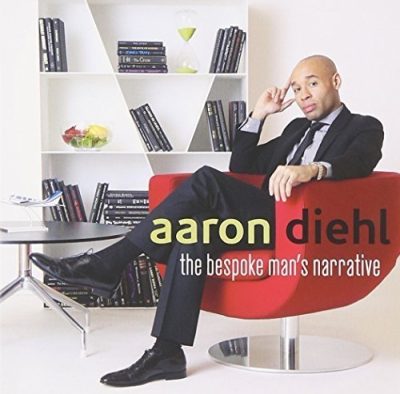 Artist: Aaron Diehl
Album: The Bespoke Man's Narrative
Genre: Post-Bop, Contemporary Jazz
Label: Mack Avenue Records
Year Of Release: 2013
Format: FLAC (tracks+.cue)
Tracklist:
01. Prologue (1:59)
02. Generation Y (6:55)
03. Blue Nude (7:44)
04. Moonlight in Vermont (7:03)
05. Single Petal of a Rose (6:39)
06. The Cylinder (5:35)
07. Stop and Go (5:41)
08. Le tombeau de Couperin: III. Forlane (10:55)
09. Bess, You Is My Woman Now (8:20)
10. Epilogue (3:04)
The reference to some exquisitely dressed man in the title of this release also conveys the stylistic bent of pianist Aaron Diehl's noteworthy debut on Mack Avenue. He is among a list of rising jazz pianists which include Gerald Clayton and Aaron Parks. The recording brings to life a project that was conceived in Indianapolis after Diehl, 26, earned first place in American Pianists Association's 2011 Cole Porter Fellowship.
The project fully displays Diehl's musicality—exquisite touch, phrasing, and melodicism and intricate compositions realized by equally gifted peers—the brilliant vibraphonist Warren Wolf and robust timing of drummer Rodney Green and bassist David Wong. The beginning bookend, "Prologue," sets the tone with a touch of finesse and groove, while the remaining tracks cover fresh originals and stirring arrangements of time weathered classics.
While firmly planted in the present, there's a timeless quality to the music, hearkening to the panache of pianist Duke Ellington and swing of The Modern Jazz Quartet. "Generation Y"'s fragile start gives way to boiling intensity as Wolf and Diehl soar with virtuosity. Yet it's also the sensual minor blues of "Blue Nude" that confounds the timeline as the cool melody floats lazily with vibraphone accents, Diehl's sophisticated playing, and Green's sweet drum spot.
Diehl's fingers enunciate each note and phrase on the poignant rendition of Ellington's "Single Petal of a Rose," paying respect to the original to a fault, down to Wong's bass accompaniment at the closing. This same deference is held for the Gershwin brothers' "Bess, You Is My Woman Now" and French composer Maurice Ravel's "Le Tombeau De Couperin (III. Forlane)," music that is skillfully and gorgeously rendered as the piano trio masterfully works through the changes. The attention to detail and high level of musicianship speak volumes of Diehl's savvy pianism in a release that not only possesses style but plenty of substance.