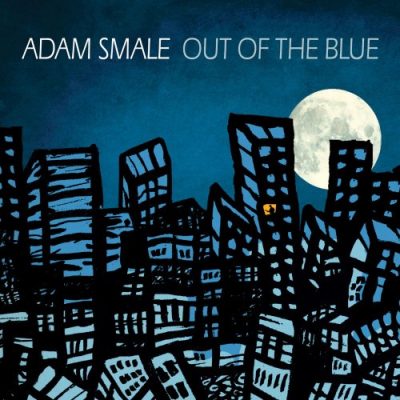 Artist: Adam Smale
Album: Out of the Blue
Label: Ropeadope
Year Of Release: 2014
Format: FLAC (tracks)
Tracklist:
01. New Start
02. Blues to Yous
03. Yes and No
04. Jazzenco
05. Night Drive
06. She Knows Me
07. Autumn Confirmation
08. NYC Love Affair
09. Original Sin
Canadian seven-string guitar dynamo, Adam Smale makes his U.S. album debut with the March 4 release of Out of the Blue. Working with Tri-Fi, an established trio featuring pianist Mathew Fries, bassist Phil Palombi, and drummer Keith Hall, he plows through a nine-tune set consisting of eight original compositions and a reworking of a Wayne Shorter piece, "Yes and No." He opens and closes the album with two tunes—"New Start" and "Original Sin"—played in trio format. In between, the quartet romps.
They do some sweet up-tempo work on "Autumn Confirmation," a witty conflation of Bird's "Confirmation" and the changes to the classic "Autumn Leaves," and "NYC Love Affair," a love song to the guitarist's new home. "She Knows Me" is a gorgeous ballad played with touching lyricism, while "Jazzenco" adds an exotic note with its nod to flamenco.
Smale and company have put together a musically vibrant program from first note to last. Out of the Blue is an album with a kick.