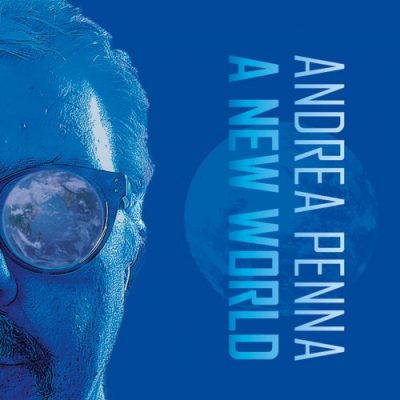 Artist: Andrea Penna
Album: A New World
Label: Workin' Label
Year Of Release: 2022
Format: FLAC (tracks)
Tracklist:
1. Parlami ancora
2. A New World
3. In My Arms
4. Tutto in un momento
5. E fuori piove
6. 30 Years Later
7. Poki
8. It Was Just Like That
9. 1Be My Dear
Personnel:
Andrea Penna – drums, percussions, vocals;
Massimo Artiglia – grand piano, keyboards, vocals;
Umberto Mari – electric bass, vocals;
Luca Biggio – tenor (tracks 8 and 9); and soprano (track 5) saxophones;
Mario Petracca – electric guitar (tracks 3, 5, 7);
Andrea Mignone – eectric and acoustic guitars (tracks 1, 4, 6);
Antonio Santoro – flute (tracks 1, 4, 7)
"A new world" is the title of the new album by the Piedmontese drummer and composer Andrea Penna, published on the Workin 'Label and distributed by I.R.D.
The title of the album was born from a desire for profound renewal and from the nostalgic need to rediscover the emotions of lived memories and affections. As in a flow of overlapping memories, the songs are configured as small suites, in atmospheres and genres follow each other according to an emotional thread.
For the realization of this new project Andrea Penna made use of the collaboration of the musicians with whom he has always shared his musical projects: the pianist and composer Massimo Artiglia, the bassist Umberto Mari, the saxophonist Luca Biggio, the guitarists Mario Petracca, Andrea Mignone and the flutist Antonio Santoro.