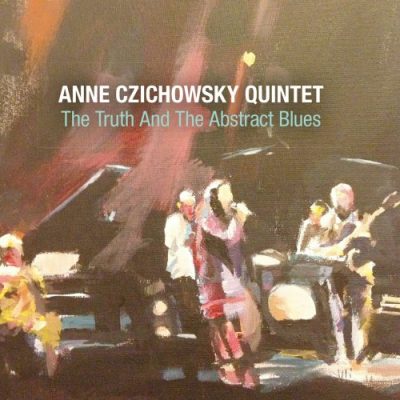 Artist: Anne Czichowsky Quintet
Album: The Truth and the Abstract Blues
Label: Double Moon Records
Year Of Release: 2014
Format: FLAC (tracks)
Tracklist:
01. Bluesette
02. Blue Portrait (Blues and the Abstract Truth)
03. Everytime We Say Goodbye
04. Now and Then
05. But Not for Me
06. Kitchen Talk
07. Idle Moments
08. S.O.S.
09. In a Mellow Tone
10. Blues in Green
11. Soulmates
Jazz singing (and not only singing) has changed considerably over the past decades. This proves the ability of jazz to integrate new trends, styles and techniques and combine them into something new as only few other genres can. At times, the reference to the roots is also lost or even ignored. However, artists appear on the scene time and again, who do the one without leaving out the other. The Anne Czichowsky Quintet is one of the contemporary masters of this discipline in Germany (and beyond). It celebrates the relaxed but driving sound, which is so particular to swing jazz. But then it already switches to an uptempo bebop only to meet again in a ballad, which deeply moves the listener: with a radiating voice, but also at times with a guitar solo that could fit perfectly in a rock song. Anne Czichowsky composes lyrics for instrumental pieces and solos again and again, as she already did on her previous album (released by Neuklang), among others, "Idle Moments" (Duke Pearson) and "Blues and the Abstract Blues" (Oliver Nelson). She scat sings with her variable and very accurate voice, which you almost would want to call an "instrumental". A simply beautiful and entertaining CD has resulted, a joy for aficionados of acoustic, modern jazz.
Anne Czichowsky (born1981 in Schaffhausen/CH) studied and lives in Graz (A) and Stuttgart. She soon made a name for herself thanks to international and national prizes and triggered an enthusiastic response to her concerts and first CDs. She is above all distinguished by her resistance to the "singer-songwriter scene," to which many in her age group are attracted, and takes her own path: always based on history, but then step by step forward with her own interpretations and developments. The fact that her voice appeals thanks to flexibility, depth, emotionalism and the cleanest intonation is the result of her fantastic talent and uninterrupted, disciplined learning. She passes on the latter in workshops and at two colleges in the meantime.
Thilo Wagner is a just perfect accompanist on piano. He has toured worldwide and accompanied musicians such as Art Farmer, Jim Hall, Clark Terry and Bob Mintzer. The fact that he is an honorary citizen of New Orleans says a lot about his recognition in the country of origin of jazz.
AThe guitarist Martin Wiedmann also perfected his playing alongside renowned musicians such as Mike Stern, Pat Metheny and Emily Remler and has just an impressive list of performances to show, among others with Bobby Shew, Claudio Roditi and Jiggs Whigham.
To call Axel Kühn on bass a sideman would be very inappropriate. The bandleader (Kühntett/Double Moon Records and Axel Kühn Trio/Double Moon Records/fall 2014) again proves here the independent voice he is capable of in every group.
Drummer Matthias Daneck received his music training in Switzerland (Swiss Jazz School Bern) and the USA (Manhattan School of Music); his teachers were Kenny Washington and John Riley, among others. He has already accompanied many big names in jazz, recorded numerous CDs and also heads his own band (N.O.W.)