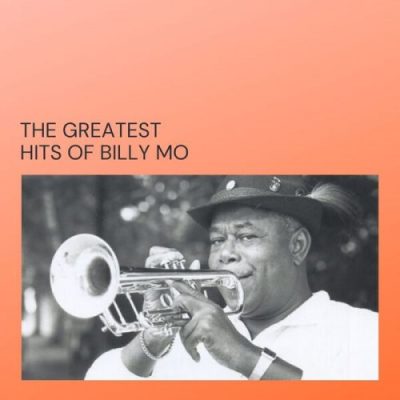 Artist: Billy Mo
Album: The Greatest Hits of Billy Mo
Label: Remember that Records
Year Of Release: 2023
Format: FLAC (tracks)
Tracklist:
01. Mitternachts-Blues
02. Ducky
03. Ich kauf' mir lieber einen Tirolerhut
04. Darling, du weißt ja (You Send Me)
05. Dickie Doo (Shoe Shine)
06. Salambuli (Popcorn)
07. Ding-Dong
08. Swing, Methusalem
09. Mary, My Girl! (Poor Little Fool)
10. Buona Sera
11. Oh, Marie
12. Oh, Jennilie (Don't Go, Don't Go)
13. Dolly-Doo (Dance With Me)
14. La Paloma
15. You Are My Sunshine
16. Laß' mich rein (Let Me In)
17. Billy-Boy
18. Some Like It Hot
19. Baby (Sleep Walk)
20. Golden River
21. Nevada-Swing
22. Barberina (My Cucuzza)
23. Wenn die Elisabeth nicht so schöne Beine hätt'
24. Susie
25. Wenn ich die blonde Inge
26. Pinguin-Jive
27. Regenbogen-Blues
28. Das Fräulein Gerda
29. Mister Rhythm-King
30. Der verliebte Bimbambulla
31. Kannst du pfeifen, Johanna
32. Am Sonntag will der Billy mit mir segeln geh'n
33. Ich fahr' mit meiner Klara … (In die Sahara)
34. Habe Mitleid
35. Ay, Ay, Ay
36. Jetzt trinkt er Limonade
37. Was kann der Sigismund dafür, daß er so schön ist
38. Mein Papagei frißt keine harten Eier
39. Sie trug ein Wum-Ba-Di-Decolleté
40. Ich glaub' mein Kind dir fehlt was
41. Dream Baby
42. Ich kauf' mir lieber einen Tirolerhut (Original Single Mono-Version)
Those who know Billy Mo only in his Tyrolean hat inevitably misjudge the musician Peter Mico Joachim. The jazz trumpeter, who was born on the Caribbean island of Trinidad on February 22, 1923 as a descendant of immigrants from Cameroon and Germany, was not always able to properly showcase his talents in Germany. After World War II, he had received a scholarship from the Royal Academy of Arts and Music in London and was soon playing solo trumpet in the Yvor Curzon Band. In 1953 he graduated with a doctorate in musicology.