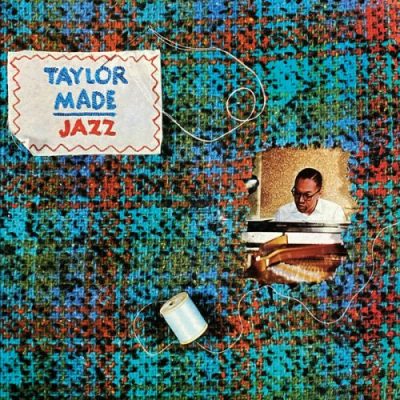 Artist: Billy Taylor
Album: Taylor Made Jazz
Label: Fresh Sound Records
Year Of Release: 1959/2022
Format: FLAC (tracks)
Tracklist:
1. Biddy's Beat (05:05)
2. Theodora (03:19)
3. Mood for Mendes (03:11)
4. Daddy-O (03:27)
5. Day Dreaming (03:30)
6. Cu-Blu (04:23)
7. Can You Tell by Looking at Me (04:31)
8. Tune for Tex (03:04)
The Ellingtonians present here were eager to explore eight Billy Taylor compositions, all arranged by bassist Johnnie Pate. Pianist Taylor wrote melancholy, lyrical, and elegant ballads, in the best and most enduring sense of the term 'romantic'. His upand mid-tempo compositions have a rising quality, without ever becoming frantic; they are a more than adequate inspiration for the soloing horn man. Taylor was a sophisticate, and his music tastes were rich and contemporary, modern, soulful, and free of fads or clichés. The soloists are comfortable, the rhythm section is fully supported, and the tunes are delights. Johnny Hodges plays several absolutely beautiful solos on the ballads, and Clark Terry came out better than anyone outside of Ellington's band. For his part, Gonsalves with his wide, punchy tone and distinctive harmonic approach outdoes himself on up-tempo tunes. It's aTaylor-made session, all right.