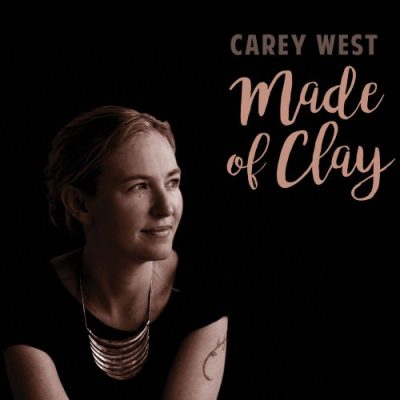 Artist: Carey West
Album: Made of Clay
Year Of Release: 2017
Format: FLAC (tracks)
Tracklist:
01. I Wish That I Could Shimmy Like My Sister Kate
02. When Malindy Sings
03. Let's Get Loaded
04. I'm Your Man
05. Rules of the Road
06. When I Get Low I Get High
07. Blow Top Blues
08. That Lucky Old Sun
09. Tom O'bedlam
10. Throw It Away
Carey West is a dynamic vocalist who has leant her talents to several collaborations. She has built a reputation energetic and heartfelt performances whether leading her Jazz ensemble "Carey West and The Millionaires", fronting Carribean Funk group "The Liquidaires" or easing in with alt-bluegrass group "The Jeremiahs". Her exploits have led to many high profile performances including a live broadcast on CBC Radio One and appearances at Young and Dundas Square, Nathan Phillips Square, Harbourfront Centre and Roy Thompson Hall. She has also held several residencies at venerated venues such as The Rex Jazz Bar, The Cameron House, The Old York, and Mitzi's sister.