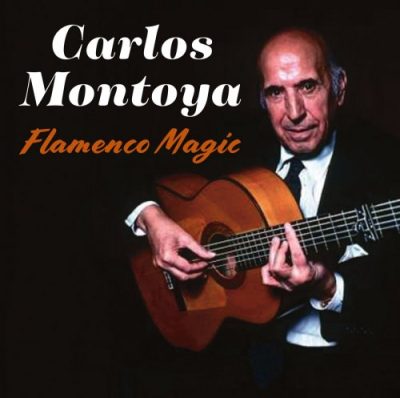 Artist: Carlos Montoya
Album: Flamenco Magic
Label: Liberation Hall
Year Of Release: 2023
Format: FLAC (tracks)
Tracklist:
01 – Fandango (2:23)
02 – Rodena (4:17)
03 – Macarena (4:48)
04 – Levante (3:55)
05 – Solea (5:31)
06 – Caribe (2:32)
07 – Zambra (4:24)
08 – Taranto (4:28)
09 – Aires De Genil (2:31)
Carlos Montoya, was born in Madrid, Spain, on December 13, 1903 to a Gypsy family, and from an early age showed a keen interest in music. He was the first artist to present Flamenco as serious music to concert audiences.
Primarily self-taught, the young Montoya learned by playing for singers and dancers at the cafes cantantes in Madrid, notably for La Teresina and La Argentina. He later toured with La Argentina as her accompanist. Montoya began to give Flamenco guitar recitals in 1948; thereafter he toured frequently throughout the world. He was the first Flamenco guitarist to perform as a soloist with major orchestras, and he appeared often on television.
His playing over the years was an ever-growing process, and how it developed over those years. It is not recording of arrangements, this is a Flamenco recording, and maybe some of his best.
He continued to perform regularly on television and solo guitar recitals. Montoya recorded over 40 albums, some traditional Flamenco and others with orchestras. He remained in the USA and died on March 3, 1993, still acknowledged as the finest exponent of the Flamenco guitar.