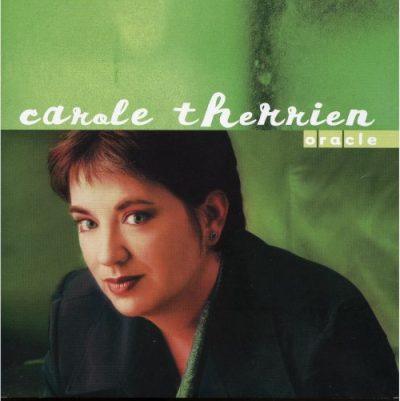 Artist: Carole Therrien
Album: Therrien: Oracle
Label: Effendi Records
Year Of Release: 2003
Format: FLAC (tracks)
Tracklist:
01. Voyage de reve
02. Serenade in Blue
03. Faux printemps
04. Maladie d'amour (Melodie d'Amour)
05. Effendi (Maitre)
06. Triste
07. Verte Verite
08. Chanson de septembre
09. Opposition
10. Oracle
11. Airs d'été
Oracle is the first jazz release for Montréal native Carole Therrien, although not her first appearance on CD. In 1997, she participated in a recording with the group Alain Bédard/Auguste, and she has sung in the chorus on numerous recordings, including those of the Société de Musique Contemporaine du Québec, La Petite Bande de Montréal, the Cathedral Singers of Montréal Christ Church, and the Orchestre Symphonique de Montréal. A graduate of the University of Québec at Montréal with a B.A. in Classical Singing, she has been appearing in various clubs and hotels in Québec since 1994, singing jazz in duos, trios, and quartets. She received her first opportunity with Alain Bédard/Auguste, and bassist Bédard continues as her collaborator to this day. In 1999, with his help, Ms. Therrien founded Effendi Records.
This album combines eight originals – all but one co-written with band members, Christine Jensen, or McCoy Tyner (to whose "Effendi" Therrien has put words). The standards on the program include pieces by Warren and Gordon ("Serenade in Blue"); Salvador, Lanjean and Soime ("Maladie d'amour"); and Antonio Carlos Jobim ("Triste"). Therrien frequently uses her voice as an instrument, blending wordlessly into the musical ensemble with ease and skill (likely due to the fact that she has studied violin, piano, clarinet and bass clarinet). Her voice is clear, bright, vivacious, and lyrical, distinctively capturing the ambience of Québec's capital. Instrumental soloists and rhythm section provide just the right touch, swinging and capable.
Ms. Therrien demonstrates her individual scatting abilities right out of the blocks. "Serenade in Blue" is taken a bit rapidly, with a rocking, singsong quality to the first chorus. "Faux printemps" casts a mysterious spell, as "Maladie d'amour" bubbles beautifully over guitar accompaniment. The album reaches its highest intensity with "Effendi," Therrien using her voice both traditionally and instrumentally to exceptional effect. Alto, trumpet, and piano solos are noteworthy. Jobim's poignant "Triste" is sung in both Portuguese and English; "Verte Vérité" is a crisp 6/8 romp and features a fine baritone solo; and "Song of September" is a harmonically rich, wistful, wordless ballad with a lovely flugelhorn solo.
The brisk, up-tempo "Opposition" features Therrien's verse, scat, and delicious solos around the rhythm section; this tune in particular provides me with nostalgic visual images of Montréal. The title tune is a gentle Latin ballad. To bring it all home, Ms. Therrien has chosen a funky tune, with bluesy alto, tenor, trumpet, and vocal riffs over B3 organ. It succeeds masterfully in showing off her blues sensibilities, impeccable intonation and clarity throughout an impressive range.