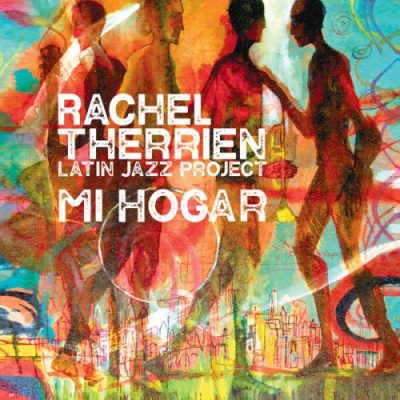 Artist: Rachel Therrien
Album: Mi Hogar
Label: Outside in Music
Year Of Release: 2023
Format: FLAC (tracks)
Tracklist:
1. Capricho Arabe (9:20)
2. Moment's Notice (5:29)
3. The Wizard (5:39)
4. Mojo (6:05)
5. Con Alma (8:43)
6. Odessa (5:17)
7. Porcelanosa (4:34)
Rachel has presented her Latin Jazz project in many different formats since 2009 with compositions and arrangements tinted with many musical influences from different Latin-American and Caribbean countries. After living in Cuba, studying at the Instituto Supérior de Arte in Havana Cuba in 2008 and having a multitude of experiences with many latin music groups, Therrien founded her own project to play the music of the cultures she's so passionate about.
Joined by drums, piano, bass and percussion, sometimes guitar and horn sections, Rachel Therrien runs a warm show high in soulful human connections with covers of groups Irakere, Buena Vista Social Club, Dizzy Gillespie, a latin jazz John Coltrane and many compositions. You like Jazz and love Latin music and dance, the "Rachel T. Latin Jazz Project" is the perfect concert for you!