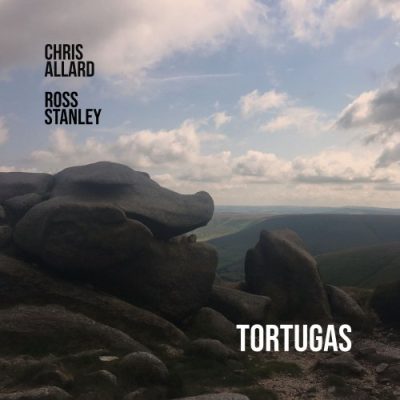 Artist: Chris Allard & Ross Stanley
Album: Tortugas
Label: Perdido Records
Year Of Release: 2022
Format: FLAC (tracks)
Tracklist:
1. Fellini's Waltz
2. Use Your Imagination
3. Waltz For Libby
4. Jive Coffee
5. Critter
6. Willow Weep For Me
7. Tortugas
8. See The Pyramid
9. Louiza
10. Grand Lament
Personnel:
Chris Allard – guitars;
Ross Stanley – piano.
Guitarist Chris Allard and Pianist Ross Stanley met in London at the Guildhall School of Music and Drama in 2000 and have been friends and collaborators ever since. They have performed together a great deal, at iconic places including the Pyramids and Great Sphinx in Cairo, Emirates Palace Auditorium Abu Dhabi and Cadogan Hall, London. They have appeared together on numerous albums over the years; recently on fantastic Palestinian singer Omar Kamal's album Show Me The Light, and the critically-acclaimed album Secret Sessions: Hoop. They have performed together on many occasions at Ronnie Scott's Jazz Club with various groups, including both of their own, and at the International Guitar Festival and the London Jazz Festival, amongst many others.
Tortugas consists of ten tracks, four of which are original Chris Allard compositions. 'Waltz for Libby' is the first of these and it is the way that guitar and piano blend that captured my attention. There are numerous layers to this tune and the effect of the whole is, to a non-musician like me, intriguing and fascinating. 'Critter' is another multi-faceted number that has a more noticeable classical guitar sound to it. Chris Allard's playing is first rate and Ross Stanley provides the tonal depth of field that broadens the sound and adds another layer of interest.
The title track, 'Tortugas', is one of those tunes that gives space for the notes to ring out, thereby sounding purposeful and full of intent. I found this to be a wonderfully lyrical number and very much enjoyed the clear bright guitar sound against the deeper resonance of the piano. Track ten, 'Grand Lament', is the last of the original compositions and despite its title I did not find the expression of grief too dispiriting. There is a sense of wistfulness about the number carried by Ross Stanley's piano lines, but the Chris Allard's guitar lifts the tune above the mournful making it a great end to the album.
The covers on this album have been chosen well and contrast or compliment the original material to good effect. 'Fellini's Waltz' carries its filmic styling well while Cole Porter's 'Use Your Imagination' sounds both fresh and familiar. My favourite track, 'Jive Coffee', has a real European café culture vibrancy about it. 'Willow Weep For Me' has terrific piano lines and is a livelier version of the tune than I am used to hearing; and I like what I hear on this cover. 'See The Pyramid' is not a tune I am familiar with, but I really enjoyed the way Allard and Ross play this one: a great punchy jazz tune! 'Luiza' slows the pace down and is the perfect choice to precede the final track. The tune is mellow but full of life and played superbly.
The press release pack was sent with the following sentence: "This one is a really beautiful set, especially for a sunny day!" And I have to agree! Tortugas is a most enjoyable album from the multifaceted guitarist Chris Allard and talented pianist Ross Stanley. Together this formidable duo has created a hypnotically beautiful album that perfectly showcases their significant skill on their instruments of choice. Pared back with nowhere to hide and stripped to the very essence of piano and guitar, Allard and Stanley clearly demonstrate that they have an innate understanding of each other as players, seamlessly blending as a unit while allowing each other ample space to present their dexterity and character through prominent solos. Moreover, Chris Allard's subtle prowess as a songwriter really shines through on the original tracks – the combination of these along with their own unique versions of much-loved material makes for a very well thought out album.
Tortugas is released on the Perdido Records label an independent UK-based imprint specializing in jazz, blues, and roots music, with an emphasis on original compositions.