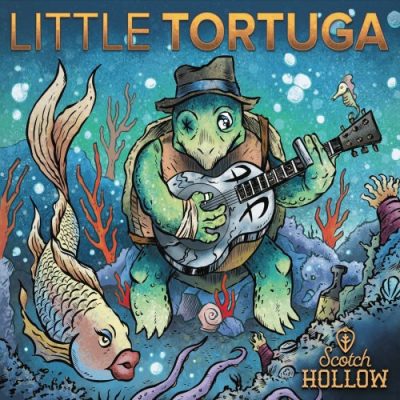 Artist: Scotch Hollow
Album: Little Tortuga
Year Of Release: 2017
Format: FLAC (tracks)
Tracklist:
01. Hocus Pocus
02. Kansas City Pepper
03. Drop in the Bucket
04. Too Bad Poor Boy
05. Nobody but You
06. Little Tortuga
07. Honey Baby Why
08. Bamma Lamma Jamma & Thelonious Dude
09. Moaning at Midnight
10. Keep Your Lamp Trimmed and Burning
11. City by the Sea
Scotch Hollow, an acoustic roots band, teams up down-home delta blues with good old-fashioned country twang and silky vocals. Just as the name implies, Scotch Hollow is as smooth as your favorite whiskey.
An explosion happened at Berklee College of Music when Mark and Carley met; they discovered a musical chemistry that they couldn't walk away from. Mark's hillbilly punk-rock self grew up in the Appalachian mountains in central Pennsylvania's; Carley grew up in Kansas City taking in the historic blues and jazz music. They made their home-base in Nashville when Mark came down with a devastating case of tendonitis prompting them to relocate to Chicago while Mark recovered when alas, they could finally get their groove thang goin'. After 8 years in Chicago, they are now back in Kansas City and touring throughout the mid-west, north-east and southern states.