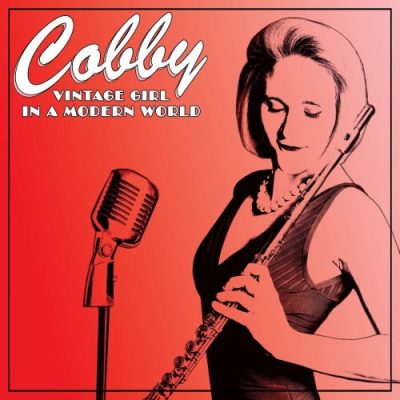 Artist: Cobby
Album: Vintage Girl in a Modern World
Label: Bardic Knowledge Records
Year Of Release: 2022
Format: FLAC (tracks)
Tracklist:
01. Be Mine (3:11)
02. Happy Being With You (3:14)
03. You Make Me Laugh (2:47)
04. These Foolish Things (4:04)
05. You're Always In The Back of My Mind (3:37)
06. Always Missing You (5:14)
07. Puppy Love (3:10)
08. No Sympathy (4:30)
09. All of Me (3:49)
10. True Love Can Be True (2:28)
Cobby Brzeski is a San Diego based singer, flutist, and songwriter across multiple genres. Described as a vintage girl in a modern world, Cobby's music possesses a natural gift for sensitive, relatable storytelling, and is a blend of influences from Ella Fitzgerald, Billie Holiday, The Andrew Sisters and others, twisted with modern influences like Jason Mraz, Cyrille Aimee, and Post Modern Jukebox.