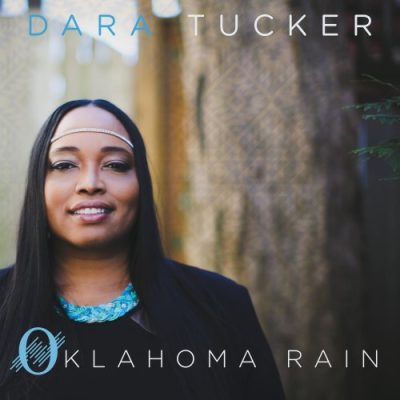 Artist: Dara Tucker
Album: Oklahoma Rain
Label: Watchman Music Group
Year Of Release: 2017
Format: FLAC (tracks)
Tracklist:
01. Oklahoma Rain
02. Moving On
03. All I See Is Love
04. Heartache
05. Radio
06. I Fall
07. Any Time Your Heart Breaks
08. In the Game
09. Oklahoma Rain Fall Down
10. The Road
11. The Penny
12. Rest Your Eyes
Nashville-based Dara Tucker won plenty of friends on the soul underground with her 2014 album 'The Sun Season' and now her new long player, 'Oklahoma Rain' (Dara's 4th studio album) is set to outperform it, as once again the savvy soul media and the more discerning soul and jazz radio stations get behind Ms Tucker in an attempt to bring her sweet, melodic, heart and soul warming music to the mainstream.
The tune in the vanguard of the attack is the ab fab 'Radio'. This is feel good music of the highest order and reminds you why soul and jazz are your music genres of choice! It's one of those very rare cuts when EVERYTHING – melody, voice, lyric, ambience, production and Factor X – come together beautifully. The nostalgia quotient is high too and that always helps as first generation soul folk enter the autumn of their years!
Nostalgia is the theme to another of the album's big tunes- 'Oklahoma Rain'. With a hint of Nashville, about it, the song investigates the concept that though we would like to, the "golden" past and cherished memories of it can never be re-visited or indeed be re-created and Dara presents her thesis beautifully.
The good news is that 'Radio' and 'Oklahoma Rain' aren't the only standouts – each and every track has something special to offer. Space precludes us highlighting everything but if you enjoy the drama and emotion of Barbra Streisand then take a listen to Dara's 'The Road'. It proves that that diva doesn't have a monopoly on such things. Then there's the quite lovely, 'Heartache'. Complete with a sweet country-flavoured harmonica, it will pull at your emotions. Maybe you like soul balladry? Then try 'I Fall' – a duet with Kevin Whalum. Wonderful!
By highlighting those cuts, though, we're not doing justice to tracks like 'Anytime Your Heart Breaks' and 'Moving On' or 'All I See Is Love' or indeed any that we still haven't mentioned.
2017 is only four months old yet already we've had some great, proper, truly modern/contemporary soul albums… long players that are true to the roots of this wonderful art form yet still discover new ways to present it. I'm thinking of Brian Owens' set. Now we can add to that Dara Tucker's 'Oklahoma Rain'.