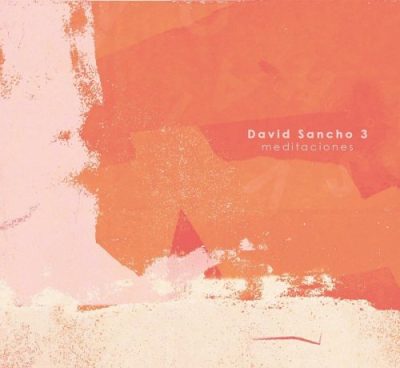 Artist: David Sancho 3
Album: Meditaciones
Label: Errabal Jazz
Year Of Release: 2022
Format: FLAC (tracks)
Tracklist:
01. Mikado 8:01
02. Moi's Torpedo 6:19
03. Meditaciones 7:22
04. Base Shackleton 1:13
05. Amundsen Vs Scott 6:14
06. PC=PG 7:11
07. Ed Song 6:31
08. Psalmo 4:12
Since first solo "Piano solo" in 2019 and "From home" in 2020 releases, pianist from Madrid has shown an absolutely original and versatile vision, sustaining his work on a melting pot of influences ranging from classical music and jazz to pop, electro or hip-hop. Away from any superficial virtuosity, he shows his interest in allowing the background to prevail over the form, providing his own work with great depth and flexibility making always the message reach the inner side of the listener.
"Meditations" reaches higher aesthetic quota within author´s restless spirit and eclectic career. A work full of different influences and intentions and for whose achievement, David Sancho has been joined by two renowned musicians from the scene, Jesús Caparrós on electric bass and Borja Barrueta on drums. Going beyond contemporary jazz standards, the band sound maintains a perfect balance between the traditional concept of jazz band and the use of synthesizers and other unusual elements such as electronic drums or pedal steel, transiting passages close to jazz rock in "Mikado" or progressive rock in "Moi's Torpedo". The heartbeat from "Meditations" or the multiple corridors that unfold in the atmospheric "Shackleton Base" show author´s creativity skills and his complicity with the rest of the band. Close to Ambient jazz "PG=PC" and "Ed song" reveal a new assortment of possibilities while the beautiful "Psalmo" puts an end to the record with David Sancho virtuoso manufacturing on piano returning to classical music origins.