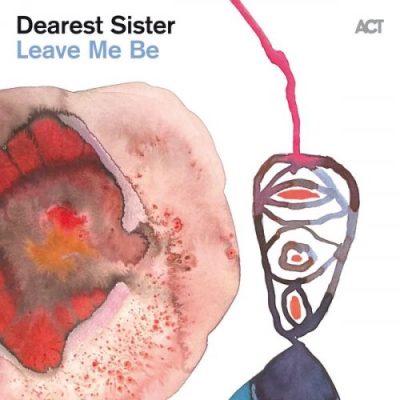 Artist: Dearest Sister
Album: Leave Me Be
Label: ACT Music
Year Of Release: 2022
Format: FLAC (tracks)
Tracklist:
1. Leave Me Be (4:41)
2. Collective Heart (2:14)
3. Confusion of Reality (4:07)
4. Those Who Are Near (4:14)
There is a great succession of musical discoveries coming out of Sweden, and it never ceases to amaze. The three women and two men forming "Dearest Sister", the newest member of the ACT Family of Artists, combine jazz skills with songwriting sensibility. Their music of is a prime example of a current development: extremely able young musicians with open minds and ears are applying the rigour and the tools from their jazz training to find a sound world that is very distinct from jazz. And whereas their music unavoidably looks straight in the eye at the influences, themes and issues affecting their generation, these artists also deftly avoid another trap: they steer clear of the usual production methods of mainstream pop in favor of a much more distinct, grounded approach. The result is what many listeners are longing to hear: authenticity, originality and emotional depth.
ACT-CEO Andreas Brandis states: "ACT has been a discovery label for 30 years now. We have been thriving to sign artists which are at the beginning of their career and who at the same time have unique musical language which has the potential to connects to a wider audicence. Dearest Sister is clearly in that category. Each musican has a strong jazz background, but together they sound like a contemporary indie band with a twist – which makes it interesting, fresh and modern. On top the group has two female leaders which unfortunately is still rare and something we absolutely value and support."