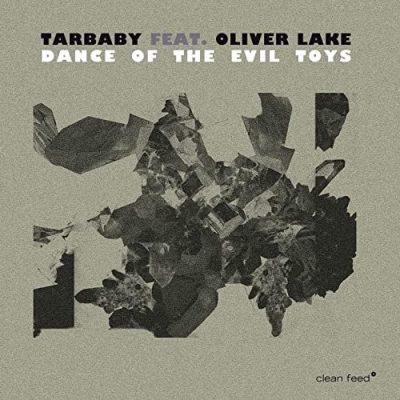 Artist: Tarbaby feat. Oliver Lake
Album: Dance of the Evil Toys
Label: Clean Feed
Year Of Release: 2022
Format: FLAC (tracks)
Tracklist:
1. Blessed Ones the Eternal Truth 3:20
2. Bonu 5:47
3. Bumper 4:09
4. Dance of the Evil Toys 4:35
5. JRMJ 1:12
6. KE-KELLI 8:21
7. House of Leaves 5:09
8. Paix 5:28
9. Purple 4:23
10. Round Robin 3:44
11. Sometimes it Snows in April 4:26
Personnel:
Orrin Evans – piano
Eric Revis – bass
Nasheet Waits – drums
Oliver Lake – saxophone
Tar-baby is the best known of the stories from "Uncle Remus", a book by Joel Chandler published in 1880. Through the stories of a fox, a rabbit and a doll made of tar and turpentine passes a subtext about slavery, colonialism and commerce. global. A story that can be read as much more than a folktale, as a work of political philosophy.
Tarbaby is also the name of the trio that brings together Orrin Evans (The Bad Plus, Captain Black) on piano (and vocals), Eric Revis on bass, Nasheey Waits on drums and guests. There is no politics here, only music.
In fact, the trio is never a trio and Oliver Lake (a member of the World Saxophone Quartet and Trio 3, with a very extensive discography that also includes some pop rock collaborations such as with Bjork, Lou Reed, Material) is a permanent "guest": in first album "The End Of Fear" (2010), in addition to Oliver Lake, also played Nicholas Payton and J.D. Allen. The second, "Ballad Of Sam Langford" (2013) features, in addition to the usual saxophonist, Matthew Evans on Mbira and Ambrose Akinmusire on trumpet. In "Fanon", in quintet, they record Marc Ducret on guitar and Oliver Lake, once again, on saxophone.
Now, in this new release on Portuguese Clean Feed, Tarbaby keeps inviting Oliver Lake and adds Josh Lawrence on trumpet (and Dana Murray on percussion on one of the songs).
The CD has 11 songs and I started listening to it towards the end: "Sometimes It Snows In April", one of Prince's best songs. It was chosen by the authors for the closing but is irresistible for the beginning. What a sublime version with the piano slowly exposing the structure of the song and the saxophone surrounding the melody, never finding it. Only at the end is the junction and the song is played only once, by the piano and saxophone, and then it ends.
Returning to the beginning, we hear "Blessed Ones The Eternal Truth", by Trudy Pitts (a 60s organist who, like so many – ex: Aretha Franklin – oscillates between Soul and Jazz), a theme that is very dear to the pianist ( had already recorded it, precisely on the album "Blessed Ones", from 2001, with this trio that at the time was called the Orrin Evans Trio). The one we hear now is a much more soul/hip-hop reinterpretation, sung, very beautiful.
From there we went through a dictionary of current jazz with the saxophone playing a leading and frontal role. We went through different environments. "Bonu" a slow Apollonian theme that repeats the same phrase as if it had to unfold; "JRMJ" almost lounge; "KE-KELLI" very abstract. We travel through different jazz and different environments with a train journey in which the landscape changes but the transport is massive, pulled by a loquacious saxophonist. We ended up in awe of Prince.
Tarbaby is a journal about current American jazz, going through several different perspectives on this music. And being a newspaper, it's politics.