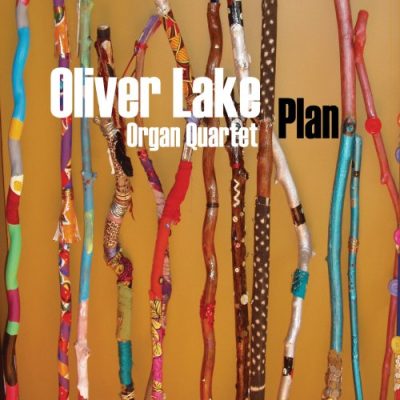 Artist: Oliver Lake Organ Quartet
Album: Plan
Label: Passin Thru
Year Of Release: 2010
Format: FLAC (tracks)
Tracklist:
01. Plan
02. Backup
03. Ta Ta Ta
04. After Touch
05. In This
06. Spring-Ing
07. 2 Parts Air
08. Dance Two
Eight original compositions by Oliver Lake are performed by his organ quartet with style, spirit and zeal. The album features some of the best young talented musicians in the New York area: brilliant organist Jared Gold, inspired by the great jazz organist Larry Young; Trumpeter Freddie Hendrix, reminiscent of the great Freddie Hubbard; and the highly creative drummer, Johnathan Blake. Lake's organ quartet takes these compositions on some unusual journeys for organ jazz, exploring freebop, funk, fun and musical conversations.
The veteran alto saxophonist advances the suspense from his previous 2008 organ quartet disc, Makin' It. Lake comes out explosively from the opening title track, on which he employs his acerbic tone and sidewinding phrases in unison with trumpeter Freddie Hendrix before blasting off into a vigorous improvisation. Adding to the restive energy is Johnathon Blake's propulsive drumming and Jared Gold's squawking, almost pianistic approach to the Hammond B3. When the quartet explores a groove as on the bluesy "Backup" or the Latin-tinged "After Touch," the rhythmic and harmonic foundation shifts unexpectedly and the front-line horns soar.