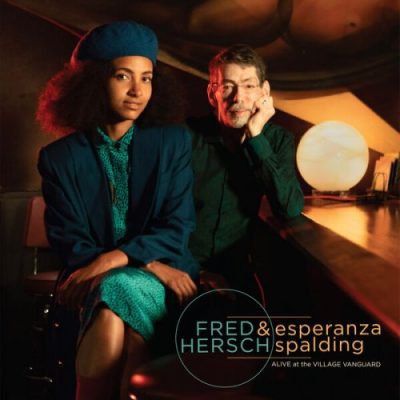 Artist: Fred Hersch & Esperanza Spalding
Album: Alive at the Village Vanguard
Label: Palmetto Records
Year Of Release: 2023
Format: FLAC (tracks)
Tracklist:
1. But Not for Me (9:32)
2. Dream of Monk (7:36)
3. Little Suede Shoes (9:03)
4. Girl Talk (12:03)
5. Evidence (6:36)
6. Some Other Time (8:30)
7. Loro (9:37)
8. A Wish (4:35)
Pianist/composer Fred Hersch and vocalist/bassist/songwriter Esperanza Spalding can both be counted among the most acclaimed and inventive artists in modern jazz. The Village Vanguard is the music's most revered venue, having played host to countless legendary musicians and beloved live recordings. The duo and the club converge for a magical performance on Alive at the Village Vanguard, a rare opportunity for listeners to enjoy the singular and thrilling collaboration between two marquee jazz artists at the top of their game.
Alive at the Village Vanguard marks Hersch's sixth recording from the storied club, where he's been invited to headline three weeks annually for many years. The album also vividly spotlights Hersch's stunning sensitivity and engagement as a duo partner; in recent years he's worked in a similar setting with such incredible musicians as guitarists Julian Lage and Bill Frisell, clarinetist/saxophonist Anat Cohen, saxophonist Miguel Zenón, and trumpet maestro Enrico Rava.