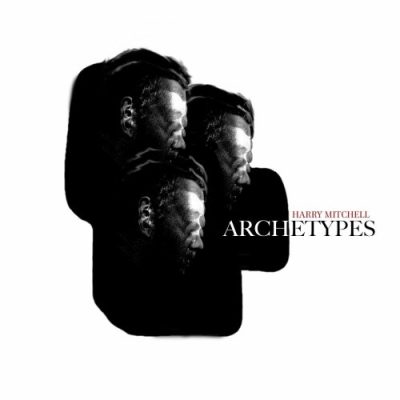 Artist: Harry Mitchell
Album: Archetypes
Label: QC Records
Year Of Release: 2023
Format: FLAC (tracks)
Tracklist:
1. Shaman
2. Creator
3. Anima
4. Materialization
5. Lucid Dreaming
6. Jester
7. Ruler
8. Hero
9. Fleadom
"Writing liner notes is a tricky thing. Ideally, the words frame the music and prepare you, the listener, for the experience of hearing the music for the first time. But it can be a fine line between hyperbole and insight. If things are overstated, you might end up disappointed. Equally, if there is not enough hype, you may not even give it a chance. Such responsibility! Lucky for us both, Harry Mitchell's music needs little selling. Though the music takes its inspiration from Jung's archetypes, the title could just as easily refer to the traditions and conventions of jazz piano. Mitchell moves with ease from up-tempo, post-bop jazz language, through odd time grooves, fleeting moments of free improvisation and sensitive ballad playing – retaining a sense joyful exploration throughout. Wonderful though the playing is, the real pleasure of this recording lies in the compositions, with each tune creating its own world, full of strong ideas and harmonic offerings. The great benefit of a tune with a clear compositional identity is that it forces a performer to engage with it, playing not only the chord changes but the composition as a whole. This is true for both Mitchell and the ensemble supporting him, all of whom engage with the music deeply while retaining strong personal identities. This recording marks Mitchell's thirteenth release as either leader or co-leader – a remarkable musical, compositional and logistical achievement. Being this prolific has led to a compositional maturity and a comfort in the studio that allows the relationships within the ensemble to shine, maintaining the energy and spontaneity of a live performance, with none of the apprehension that might arise when the recording light is on. Have I fallen too far on the side of hyperbole? It's all relative, but sometimes talking something up is just stating the facts. Truthfully, this is an impressive recording from a young pianist and composer who appears to have endless creative energy, with no signs of slowing. Ably supported and elevated by some of the best, Mitchell navigates a personal lyricism with a harmonic language that adheres to convention just enough, while always adding a little something extra to keep your ears on their lobes.