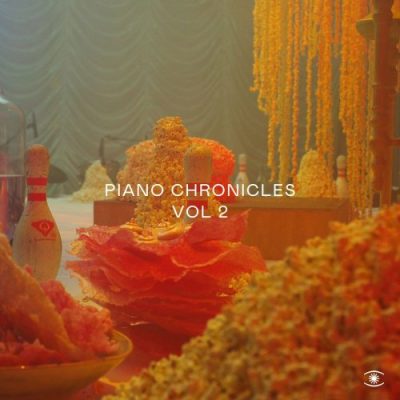 Artist: Hess Is More
Album: Piano Chronicles Vol. 2
Label: Music for Dreams
Year Of Release: 2022
Format: FLAC (tracks)
Tracklist:
01. Walksong (Take 1 Alternative)
02. Boogie
03. Iboja's Theme
04. Wood Wood You Like To Disco
05. The Magic Invention From T.D.P.R.C. (Take 4)
06. In The Fridge
07. Ssshhhh (Take 5)
08. Never (Take 4)
09. Go Go Go Go (Take 1)
The brothers Nikolaj & Mikkel Hess have shared 40 years of musical explorations.
In these recordings, they've combined their talents and efforts as pianist Nikolaj interprets Mikkel's Hess Is More discography. Like most other creative endeavors, this concept didn't occur overnight, rather it's based on tradition.
Since the first Hess Is More album was released in 2005, it's been a recurring practice, that Nikolaj would perform "solo piano remixes" of the material live in concerts – often as opening sets before the live shows.
For about as long as the brothers have practiced this tradition, they've dreamt of making a full album, con-sisting of recording sessions on the piano.
Now, almost 20 years in, the material seemed fully ripe. Therefore, Nikolaj and Mikkel have had some intense recording sessions on the beautiful Steinway C grand piano at 'The Village Recording' in Copenhagen.
The result is playful, daring, yet at the same time mature and immaculate in its form.
Nikolaj's deep foundation in jazz is clear from the first note, as you feel the presence and freshness of impro-vised music. Yet, you'll never lose the sense of Mikkel's strong melodic lines and clear compositions.
Their sound is in the cinematic borderland between jazz, pop, folk, and classical, these recordings can be enjoyed over and over again.
The melodies and harmonies will get you hooked, and the improvised surprises will keep you coming back. Music of the moment, shaped by the shared musical history of these two musical brothers.
A journey through Hess is More's extensive catalogue, spanning material from all the albums.
Above all, you'll hear a lot of stunning piano-playing by Nikolaj Hess. It's in moments like these where Mikkel would sit and listen in awe as it happened – and so will you.