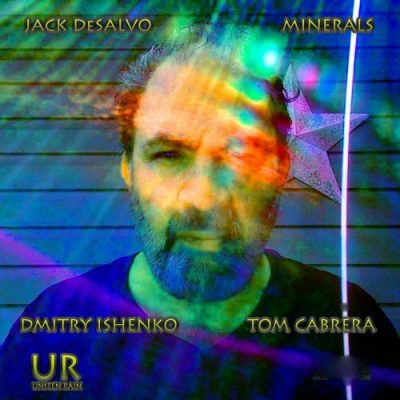 Artist: Jack DeSalvo
Album: Minerals
Label: Unseen Rain Records
Year Of Release: 2023
Format: FLAC (tracks)
Tracklist:
01. Minerals
02. For Jan
03. Labyrinth
04. Masks
05. Water Carrier
06. Dream Of The Lynx
07. All Hallows
08. Californyou
Jack DeSalvo began guitar lessons at age eight. By his early teens he was rehearsing and performing with local rock groups. The first transformation from interest in pop music to other forms occurred when he bought an LP based on its cover when he was 11. The record, already a classic by that time, was Fresh Cream. Hearing the track Sleepy Time Time inspired his early research into the Blues, including BB King's Live at the Regal and recordings by Albert King and others. By 15 DeSalvo had picked up harmonica and mandolin and started to use a bottle-neck slide after seeing Johnny Winter and Duane Allman perform.