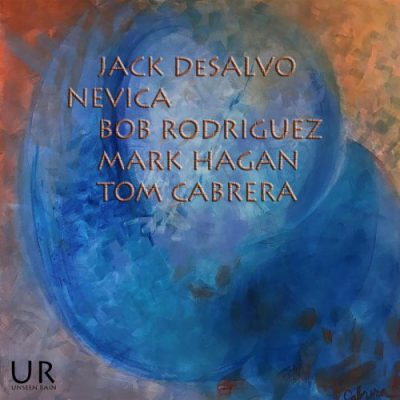 Artist: Jack DeSalvo
Album: Nevica
Label: Unseen Rain Records
Year Of Release: 2023
Format: FLAC (tracks)
Tracklist:
01. Here
02. I Am You
03. Mayday
04. Moments Of
05. Nevica
06. October
07. One Is The Sum
08. Otherwise
DeSalvo's music has been performed and recorded far and wide, but perhaps not often enough by a band that he leads featuring his singular guitar playing. Here his adroit ensemble includes virtuoso pianist Bob Rodriguez, who has worked with Kenny Wheeler, Carla Bley, Steve Swallow and Billy Hart, double-bassist Mark Hagan, currently playing cello with the Barry Harris Large Ensemble and drummer Tom Cabrera, who is on more than 25 albums on Unseen Rain and Woodshedd Records, including two with his own trio, What I've Found and Nocturne.
DeSalvo has written literally thousands of compositions for improvisers (and otherwise) often bridging worldwide folk and classical traditions with jazz and improvisation at the center. The perfomances on Nevica represent a particularly luminous example of his ability to combine layers of circuitous passages and expansive harmony with outright lyricism.