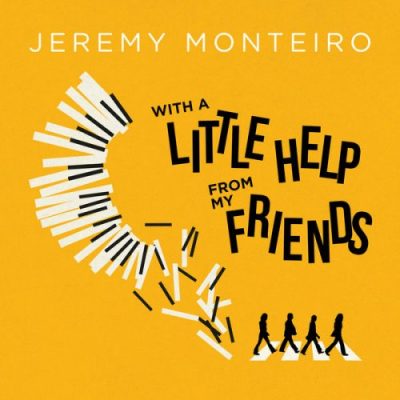 Artist: Jeremy Monteiro
Album: With a Little Help from My Friends
Label: Jazznote Records
Year Of Release: 2017
Format: FLAC (tracks)
Tracklist:
01. Blackbird
02. Norwegian Wood (feat. Melissa Tham)
03. The Long and Winding Road (feat. Nick Zavior)
04. And I Love Her
05. With a Little Help from My Friends (feat. Steve Lippia)
06. Imagine
07. When I'm Sixty-Four
08. Fool on the Hill (feat. Melissa Tham)
09. Eleanor Rigby
Jeremy Monteiro jazzes up the music of The Beatles, with a little help from his friends. Join Singapore's King of Swing as he puts a jazz spin on familiar favourites such as With a Little Help From My Friends, When I'm 64 and Blackbird in celebration of the 50th anniversary of their iconic album, Sgt. Pepper's Lonely Hearts Club Band. Monteiro will be joined by guests Eugene Pao, Melissa Tham, Nick Zavior, Hong Chanutr Techatana-nan, Ben Poh, Julian Chan and Jens Bunge.
If you love Jeremy Monteiro, jazz, or if you simply grew up listening to The Beatles, come hear The Beatles' greatest hits like you've never heard them before!