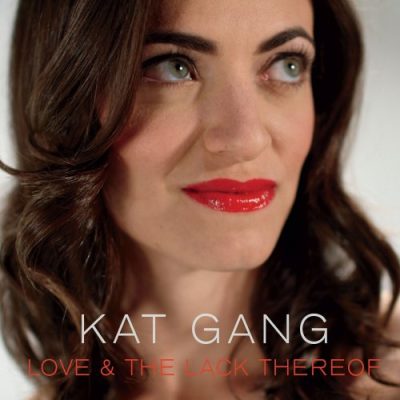 Artist: Kat Gang
Album: Love & the Lack Thereof
Label: NKR Records
Year Of Release: 2016
Format: FLAC (tracks)
Tracklist:
01. You're All the World to Me
02. You've Really Got a Hold on Me
03. Love and the Lack Thereof
04. They Were You
05. My Shining Hour
06. Then I'll Be Tired of You
07. Wings and Fangs
08. Nobody's Heart (Belongs to Me)
09. Oh, But I Do!
10. The Sweetest Sounds
11. It's the Last Dance
Love and the Lack Thereof is a beautifully crafted and passionate example of some of the best vocal jazz available today. The album features Kat Gang's romantic, sly, and swinging take on lesser-known gems from the American Songbook, from the Lerner and Lane classic "My Shining Hour" to the bittersweet "Nobody's Heart (Belongs To Me)" by Rodgers and Hart. The musicianship here is outstanding, with Mike Renzi leading the way as pianist/ arranger alongside Jay Leonhart on bass and Buddy Williams on drums. Guest appearances by Harry Allen on saxophone and Warren Vache on flugelhorn add spirit and depth. The album was one of the last recordings ever made at the historic Nola Recording Studios, with the great Jim Czak as engineer.