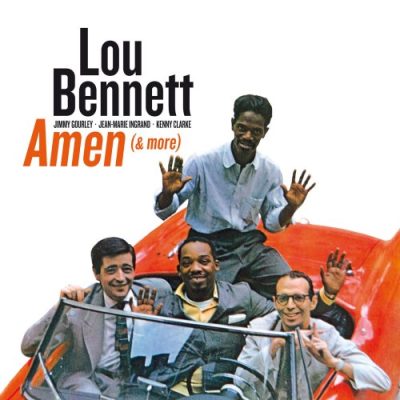 Artist: Lou Bennett
Album: Amen (& More)
Label: Jazz Lovers
Year Of Release: 2017
Format: FLAC (tracks)
Tracklist:
01. Sister Sadie
02. So What
03. Jubilation
04. Brother Daniel
05. Green Dolphin Street
06. Amen
07. Stella by Starlight (Bonus Track)
08. Something by John (Bonus Track)
09. Brother Daniel (Bonus Track)
10. Reverie (Bonus Track)
11. Cheek to Cheek (Bonus Track)
12. I'm Getting Sentimental over You (Bonus Track)
13. Night and Day (Bonus Track)
Lou Bennett began as a bop pianist, then switched to organ and became a solid player in the late '50s. With Jimmy Smith's virtuostic approach as inspiration, Bennett left piano behind in 1956, and toured the East and Midwest with his organ trio from 1957 through 1959. Bennett left America for Paris in 1960. He recorded there, played at the city's Blue Note club with Jimmy Gourley and fellow expatriate Kenny Clarke, who became one of his regulars alongside Rene Thomas. Bennett made only one return visit to America, appearing at the 1964 Newport Jazz Festival. He led his own group during the '80s.