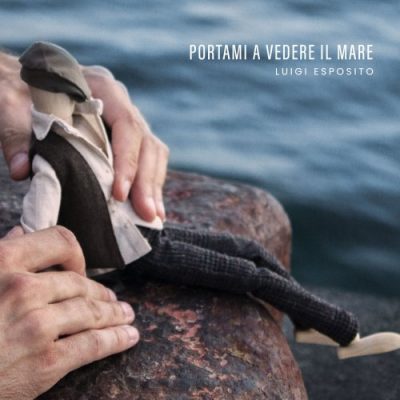 Artist: Luigi Esposito & Fabiana Martone
Album: Portami a vedere il mare
Label: Apogeo Records
Year Of Release: 2022
Format: FLAC (tracks)
Tracklist:
1. Brezza
2. Nord-ovest
3. Nahual
4. Portami a vedere il mare
5. Susette
6. Ciardino 'e sale
7. Ingranaggi
8. Printemps
9. Mancarsi
10. Le sabbie del meriggio
After having collaborated with numerous artists, some of which are among the most important of the Campania and national music scene (Joe Amoruso, Ajar Quartet, Daniele Sepe, Gianni Lamagna, Fabiana Martone, Quartieri Jazz and many others …), Luigi Esposito, pianist, composer and Neapolitan arranger, he made his debut with his first solo work "Take me to see the sea" with the independent record label Apogeo Records. The project will be presented, with a great concert, on Saturday 16 July, at 6.00 pm, at the Amphitheater of the Pausilypon Archaeological Park, within the "Suggestions at dusk" festival.
The song "Missing", a perfect synthesis of the project, anticipated with the video clip the other nine compositions comparable to small musical films that shape the album and which are the result of a four-year research into sound and arrangements. The stories, travels and moods contained in this first work, and belonging to different historical moments, all share the author's visceral link with the sea and, as he himself points out, they represent " a walk on the shore of a long period of my life "(as reconstructed in the same ten titles of the work).
«The idea of ​​writing a record in duo (piano and drums / percussion) – says Luigi Esposito – stems from the need to draw circles and not straight lines. My first instrument was the drums and the choice of Emiliano Barrella – continues the pianist and composer – was targeted, for his elegance and humility of soul. Emiliano uses sticks and brushes as brushes and the drums are the canvas on which he paints the music that arrives ».
Two pieces of the disc see the participation of the voice of Fabiana Martone also author in "Ciardino 'e sale", while "Susette" resonates with the magic of the string quartet formed by Caterina Bianco on the violin, Annarita Di Pace on the second violin, Roberto Bianco on viola and Davide Maria Viola on cello, all guests who will attend the presentation concert. Alessandra Sorrentino will dance for the occasion.
"It was a dream of mine to play my music with a string quartet as it is to play in a Roman amphitheater like that of Pausilypon – commented Esposito"