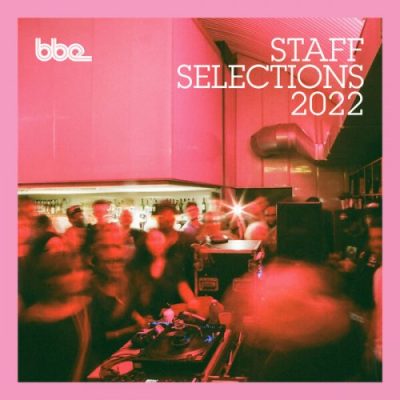 Artist: Various
Album: BBE Staff Selections 2022
Label: BBE Music
Year Of Release: 2022
Format: FLAC (tracks)
Tracklist:
1. Koichi Matsukaze Trio;Ryojiro Furusawa – Theme Of Seikatsu Kojyo Iinkai (7:47)
2. Jazzanova;Sean Haefeli – Creative Musicians (4:34)
3. Brian Jackson – All Talk (7:22)
4. Sly Johnson – Trust Me (3:05)
5. Alina Bzhezhinska;HipHarpCollective;Sanity;tom theythem – Paris Sur Le Toit (3:48)
6. David Wertman;Sun Ensemble – Forest Dance (6:05)
7. Jazzanova – Saturday Night Special (7:09)
8. Boddhi Satva;Spilulu;Kaysha;H. Baraka – Kilulu (3:54)
9. Sean Khan;Heidi Vogel – Naima (6:50)
10. Monica Rypma – Let Love Flow (2:43)
11. Jazzanova – Joy Road (3:53)
12. Roy Ayers – Baby Doll (5:38)
13. Louie Vega;Leroy Burgess;The Universal Robot Band;Patrick Adams – Barely Breaking Even (9:22)
14. Brian Jackson – C'est Cette Comète (4:57)
15. Boddhi Satva;ÉLLÀH – Storiá Storiá (4:36)
16. Masao Nakajima Quartet – Tell Me A Bedtime Story (6:34)
17. Noriko Miyamoto;Isao Suzuki – Monologue (5:26)
18. Alina Bzhezhinska;HipHarpCollective – African Flower (4:59)
19. Brian Jackson – Little Orphan Boy (14:01)
20. J Dilla;J Dilla – B.B.E. – Big Booty Express (5:47)
21. Dennis Farnon;Sound Studio Orchestra – Tournament (3:59)
22. Sly Johnson – Thank You Falettinme Be Mice Elf Agin (4:38)
23. Shamek Farrah;Norman Person – Negative Forces (12:58)
24. MF Robots – Make the Call Two Soul Fusion Boogie Remix (9:18)
25. Eji Oyewole – Unity in Africa (Kasowopo Kasekan) (3:21)
26. Per Husby Septett – The Peacemaker (6:47)
27. Wütrio – Hallo Höppel (3:33)
28. Masaru Imada Trio + 1 – Sea's Pasture (16:54)
29. Yasuhiro Kohno Trio + One – Village Festival (12:19)
2022 has been another year of consistent quality music from BBE. The fantastic J Jazz series rolls on with 5 releases this year, whilst we have also issued highly sought after Jazz re- presses from Norway and Germany, both of which have been fetching insane prices via online collectors. BBE also released an album from the legendary composer and artist Brian Jackson who received Worldwide fm's lifetime achievement award this year.
2022 has also seen a return to the dancefloors and to festivals for many in this post- pandemic world. We Out Here being a particular highlight.
Jazzanova delivered delightful recreations of some Strata Records classics.
Two Soul Fusion ( Josh Milan & Louie Vega) remixes of Brian Jackson and MF Robots are must haves for the discerning house music DJs.
Boddhi Satva also provides some strong Afro beat dancefloor fillers from his masterpiece album 'Manifestation'.
Alina Bzhezhinska & HipHarpCollective also made their debut on BBE Music this year with the wonderful album 'Reflections'.
Pépé Bradock and Âme stepped up their remix game for J Dilla's classic track B.B.E.
With over 20 tracks of real music for real people – Staff Selections delivers more of what you've come to know and love from BBE Music.
Thank you for all your support this year; if you've bought a record or two, streamed our music or been fortunate enough to attend our historical instore events, we appreciate your support as always. We hope to see you in 2023 and beyond.