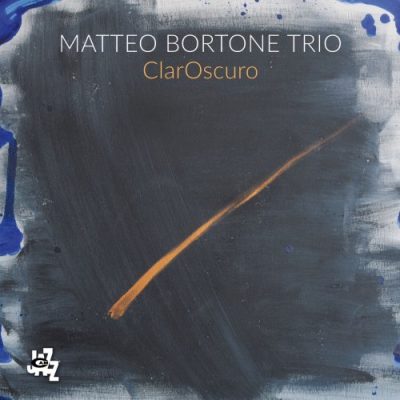 Artist: Matteo Bortone Trio
Album: ClarOscuro
Label: Cam Jazz
Year Of Release: 2018
Format: FLAC (tracks)
Tracklist:
1. Floating
2. Manimoto
3. Blimunda
4. Know Yourself
5. Diablos
6. B & B
7. Wormhole
8. Concretion Part 1
9. Concretion Part 2
10. Gloom
11. Grotesque
12. Olvidao #2
Matteo Bortone is one of the most sought-after double bass players, also as sideman, hired by a number of Italian and French groups, such as Ada Montellanico Quintet, Greg Burk Trio, Manlio Maresca Quintet, Olivia Trummer Trio, Julien Pontvianne's Abhra sextet, Christophe Imbs Trio as well as the already-mentioned bands of Roberto Gatto, Alessandro Lanzoni ("Dark Flavour", "Seldom"), and Stefano Carbonelli ("Morphé"). Bortone's third album as a leader marks a crucial change of direction in lineup and sound compared to his two previous albums, which were recorded with his French-Italian quartet, the 'Travelers'. Here Bortone is frontman of an all-Italian trio featuring Enrico Zanisi on piano and Stefano Tamborrino on drums. "ClarOscuro", the name of both this album and the band, is a summary of Bortone's musical vision: an alternation of sounds aimed at creating diverse moods through contrasts, airy grooves and spaces, edgy songs and themes, long, complex tracks and short compositions. All this merges into a common denominator that enhances ambiguity, the most inward-looking, mysterious side of music, emphasizing timbres and collective blend rather than the solo inspirations of each musician. In compliance with this line, the music on ClarOscuro focuses on conjuring rather than telling a story and discloses its sonic plots little by little, according to a specific pattern that allows the musicians to take a proactive role and alternate as leaders without diminishing the group sound. Improvisations unfold according to well-defined dynamics, combining chord progressions (Gloom, Diablos) with rhythmic elements that at times shatter and break down (Know Yourself, Blimunda) and at other times are gradually built by the whole group (Concretion, Wormhole, second part of B&B). Within this kaleidoscope, Bortone expounds the melodies and themes of "ClarOscuro" by creating sonic spaces that define his musical vision without going into detail, which is striking in Floating and Grotesque, two miniatures suggesting an eerie, repetitive ambience with instrument resonances brought into focus. This record opens up to forays of musique concrète, (Concretion I, in which the prepared double bass stands out), post-romantic French hints (Grotesque), poignant, abstract interludes (first part of B&B, Olvidao), fast, energetic tracks (Manimoto, Gloom, Diablos) and calm, twilight tones (Floating).