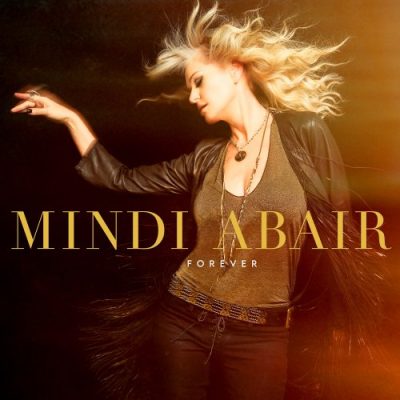 Artist: Mindi Abair
Album: Forever
Label: Pretty Good For A Girl Records
Year Of Release: 2022
Format: FLAC (tracks+.cue)
Tracklist:
1. Fine Wine And Vinyl (03:56)
2. Call Me By Your Name (03:45)
3. Forever (05:16)
4. Alive (03:51)
5. Say It With Love (04:41)
6. April (Radio Edit) (04:24)
7. What About Love? featuring Kenny Wayne Shepherd (03:58)
8. Where There's A Woman There's A Way (04:18)
9. Nothing Ever Hurt Like You (04:11)
10. Midnight In San Francisco (04:03)
It is fair to say that the career of Mindi Abair has not always followed what might be referred to as conventional lines. Sure, her earlier albums such as 'Always And Never The Same', 'It Just Happens That Way' and 'Come As You Are' were all top-notch smooth jazz collections but then, along the way, something happened.
Maybe it was her appearances as the sax player on American Idol, the fact she toured with rock band Aerosmith or that she shared the stage with Bruce Springsteen but Mindi began to emerge from her contemporary jazz cocoon as something of a rock chick. This was underlined with her 2014 project 'Wild Heart' and now eight years later she is back with her eleventh studio recording, 'Forever', that will be released March 18, 2022 on her own Pretty Good For A Girl Records.
'Forever' is quickly up and running with the country rock influenced 'Fine Wine and Vinyl' that finds Mindi providing a close up of her much underrated singing voice. Another track with something of a country feel is the big ballsy 'Alive' where Mindi on alto sax gets the job done and talking of ballsy it doesn't come any more heavy duty than the blues-rock influenced 'What About Love?' Driven on by a high octane horn section, and a blistering guitar solo by Kenny Wayne Shepherd, this one isn't for the faint hearted yet when Mindi eases down the tempo with 'Where There's A Woman There's A Way' (which she co-writes with Jim Peterik of 'Eye Of The Tiger' fame) the result is just as good.
Mindi duets with vocalist Raul Malo for the heartfelt 'Say It With Love'. It is a song where backing vocals are credited as being from The Rainbows, an on point 'on the spot' coming together of Steve Perry, Abe Laboriel Jr., Melanie Taylor and Mindi Abair that Mindi formed 'there and then' in the studio as the track was being recorded.
In all The Rainbows appear on five of the ten choice tunes with another being 'Call Me By Your Name' that Mindi co-writes with songwriter and Hooters frontman Eric Bazilian. It' Mindi's lively story of romance and marriage with Eric leading the way on mandola and Mindi teaming with trumpeter Rock Braun to create some brassy interventions.
Switching to instrumentals, the languid easy grooving title cut proves to be the perfect vehicle for Mindi to demonstrate her signature saxophone swagger. She again shows off these rock solid smooth jazz credentials with the extremely tender 'April' that she composes with long time writing partner Matthew Hager. Together they have been responsible for some of her biggest early hits such as 'Lucy's', 'Flirt' and 'Bloom' and here Mindi captures the style of these iconic songs with her soaring alto sax.
It is right up there with the best that 'Forever' has to offer but in terms of personal favourites it is impossible to look beyond Mindi's retro re-imagining of the James Morrison hit 'Nothing Ever Hurt Like You'.
She reveals another upliftingly hot anthem in the form of the stunning 'Alive' and as 'Forever' is brought to a thoughtful close by the hugely evocative 'Midnight In San Francisco' the listener is left to reflect that, although it has been eight years, this is an album that has been very much worth the wait.