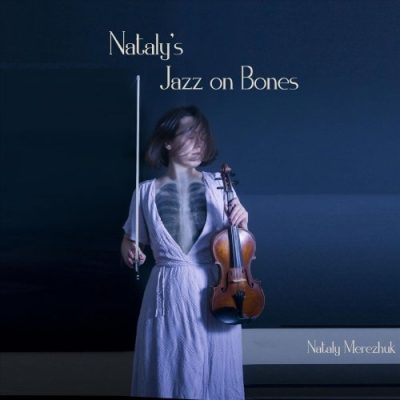 Artist: Nataly Merezhuk
Album: Nataly's Jazz on Bones
Label: Jazz on Bones Records
Year Of Release: 2022
Format: FLAC (tracks)
Tracklist:
01. Walking the Streets of Moscow
02. Turn Around
03. Crocodile Song
04. Windows of Moscow
05. Tired Toys Are Sleeping
06. Clair De Lune
07. Dark Night
08. Liebesfreud
09. Lonely Accordion
10. Tchaivals
11. Dark Night (Alternate Take)
Nataly Merezhuk embraced the role of the violin in jazz following her extensive classical training. Originally from Russia, she holds a degree from Peabody Conservatory and performs regularly with orchestras in the greater DC area. Despite her classical upbringing, Merezhuk found a passion in studying Django Reinhardt and Stéphane Grappelli and developing her own improvisational style rooted in hot jazz and swing.
With her upcoming album, Jazz on Bones, Merezhuk dives into what she has dubbed the "prohibition of jazz" in the USSR. She reimagines a variety of Russian and Ukrainian tunes in her signature style, interspersed with original compositions, uncovering the magic of music and culture in this celebration of jazz.