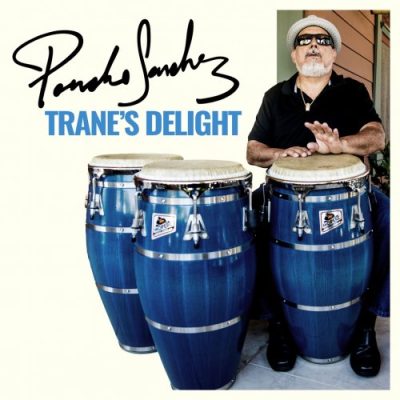 Artist: Poncho Sanchez
Album: Trane's Delight
Label: Concord Picante
Year Of Release: 2019
Format: FLAC (tracks)
Tracklist:
1. Soul Bourgeoisie 05:54
2. Liberia 06:01
3. The Feeling Of Jazz 05:58
4. Giant Steps 04:48
5. Si Te Dicen 06:10
6. Sube 06:45
7. Blue Train 05:55
8. Yam'mote03:31
9. Poncho Sanchez Medley #2 07:38
10. Trane's Delight 04:40
11. Todo Termino 04:51
On his first new album in seven years, Grammy Award-winning conguero Poncho Sanchez celebrates the life and music of the iconic saxophonist John Coltrane. 'Trane's Delight' is a love letter from one musical pioneer to another, as the Latin Jazz legend pays homage to one of his earliest and most indelible influences.
Throughout his career Sanchez has held aloft the torch lit by such Latin Jazz innovators as Mongo Santamaria, Tito Puente and Cal Tjader, embraced by each of those icons and entrusted to carry forward the traditions of Latin Jazz. But Sanchez's influences are numerous, and Coltrane looms large in Sanchez's pantheon alongside those pioneers. On 'Trane's Delight', Sanchez pays tribute to the late jazz legend with Latin-tinged reimaginings of Coltrane classics as well as new pieces composed in honour of the tenor titan.
"I've always loved John Coltrane," Sanchez says, "ever since I was a kid and first learned about jazz. I've recorded tributes to a lot of my heroes in life – Mongo Santamaria, Tito Puente, Cal Tjader – so I thought it was definitely time to do a tribute to the great John Coltrane."
'Trane's Delight' also continues Sanchez's remarkable 37-year relationship with Concord, a rich legacy that has now yielded 27 albums. The album features the conguero's longtime band, featuring trombonist and musical director Francisco Torres, trumpet and flugelhorn master Ron Blake, saxophonist Robert Hardt, pianist Andy Langham, bassists Rene Camacho and Ross Schodek, and percussionists Joey DeLeon and Giancarlo Anderson.