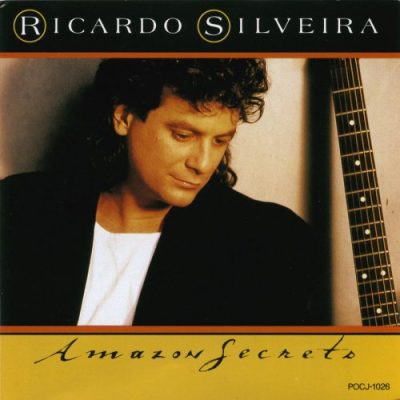 Artist: Silveira Ricardo
Album: Amazon Secrets
Label: Verve Forecast
Year Of Release: 1990
Format: FLAC (tracks)
Tracklist:
01. Til Tomorrow
02. Her Song
03. Avec Elegance
04. Let's Move On
05. Backlash
06. Amazon Secrets
07. Moon And Star (Lua E Estrela)
08. Green Line
09. Good To Play
10. Northeastern Dreams
11. Marimba Dance
The tender, yet exciting, string style that Peter White perpetuates found an early '90s Brazilian equivalent in Ricardo Silveira, whose lilting grooves on both acoustic and electric guitars makes the personal statements of this album a radio programmer's dream. While the title cut and the brassy and sassy "Marimba Dance" feature South American vocal chants and "Backlash" features a percussion groove indigenous to Silveira's homeland, most of the treats on this disc fall into the funky or romantic line of contemporary pop jazz. Silveira's catchy and melodic writing and perky playing provide the charm which makes this by far his most accomplished work, and he is helped along by East Coasters Terri Lyne Carrington and Branford Marsalis, and South American pals Justo Almario, Alex Acuna, and Paulinho Da Costa. Yellowjackets Jimmy Haslip and Russell Ferrante also make the most of their cameos.