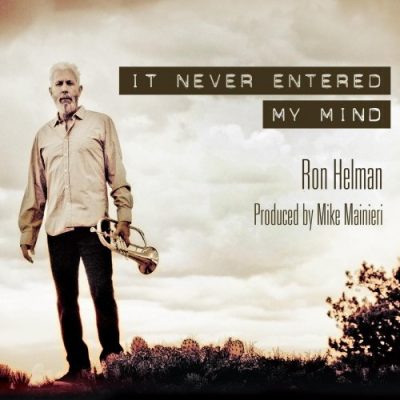 Artist: Ron Helman
Album: It Never Entered My Mind
Year Of Release: 2016
Format: FLAC (tracks)
Tracklist:
01. You've Changed
02. Just Friends
03. Close Your Eyes
04. Born to Be Blue
05. All or Nothing at All
06. When Sunny Gets Blue
07. Sweet Georgia Brown
08. Desafinado
09. Don't Explain
10. Overjoyed
11. It Never Entered My Mind
Proud to be part of jazz trumpeter Ron D Helman's beautiful CD "It Never Entered My Mind" singing the Mel Torme classic "Born to Be Blue." Finally got to listen to this romantic, late night collection of elegant standards played in every shade of blue with the great band he assembled- Steve Wilson, James Genus, Mike Mainieri, Rachel Z, David Spinozza and Joel Rosenblatt. Love the songs- every one is a jewel- and Ron's playing is stunning. Check it out!