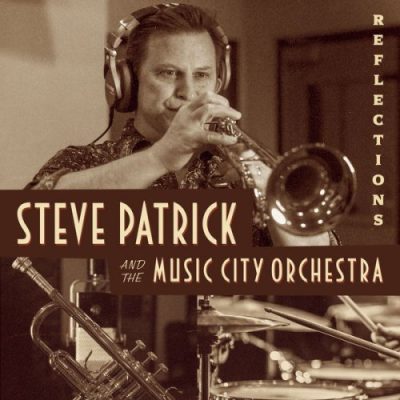 Artist: Steve Patrick and The Music City Orchestra
Album: Reflections
Label: Green Hill Productions
Year Of Release: 2022
Format: FLAC (tracks)
Tracklist:
01. After You've Gone
02. Stardust
03. Where Do I Begin?
04. Unforgettable
05. Almost Like Being in Love
06. Stormy Weather
07. Laura
08. Stompin' At The Savoy
09. My Funny Valentine
10. The Summer Knows
A lifelong fan of Doc Severinsen, trumpeter Steve Patrick steps into the spotlight, leading an all-star big band orchestra on such classics as "Stardust," "Stompin' at The Savoy," and "Unforgettable." A graduate of Indiana University's acclaimed jazz studies program, he has appeared on over 4,000 recordings including those of Carrie Underwood, Marc Broussard, Elton John, Norah Jones, and many more. His live performances include stints with Paul Simon, Aretha Franklin, Larry Carlton, and others.