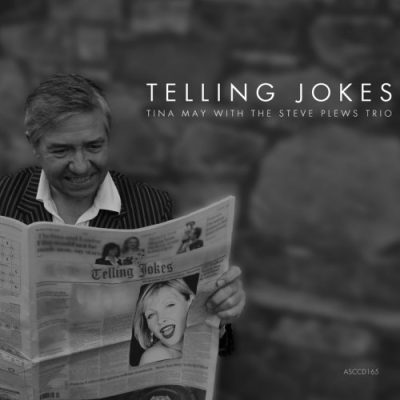 Artist: Tina May with The Steve Plews Trio
Album: Telling Jokes
Label: ASC Records
Year Of Release: 2016
Format: FLAC (tracks)
Tracklist:
01. Telling Jokes
02. Spring Is Here
03. I'll Swing for You
04. Am I Blue
05. Endgame
06. Summertime
07. Love and Pain
08. Two Left Feet
09. Autumn Leaves
10. Like the Melting Snow
This superb album sees Tina May ("That great rarity, a singer who enhances a song" The Observer) perform the songs and arrangements of pianist and composer Steve Plews.
'Telling Jokes' is a musical story of a doomed love affair illustrated by the seasons. Here original songs are punctuated by standards to paint a musical portrait of a year in the life of a sweet and sour relationship. "Spring is Here", "Summertime" and "Autumn Leaves" each depict the various seasons and a Steve Plews original, "Like the melting Snow", concludes this romantic odyssey.
Tina displays her versatility and sensitivity to melody and harmony, with a performance of great depth. The music could be described as "genreless" jazz, as a "theme – instrumental solo – theme" approach is rarely employed. Instead the focus is on Tina's voice as an instrument, her navigation of some new approaches to well-established standards and her interpretations of Steve Plews' songs. The trio is completed by Gavin Barrass on double bass and Johnny Hunter on drums. There are guest appearances from Steve Waterman (trumpet), Alan Barnes (reeds) and The New World Ensemble (strings).
Tina May was born in Gloucestershire, where she was influenced greatly by her parents jazz record collection, containing such illustrious composers and artistes as Duke Ellington and Fats Waller. She has recorded many CD's of her own as a leader including a recent, widely acclaimed, album with renowned pianist Enrico Pieranunzi.