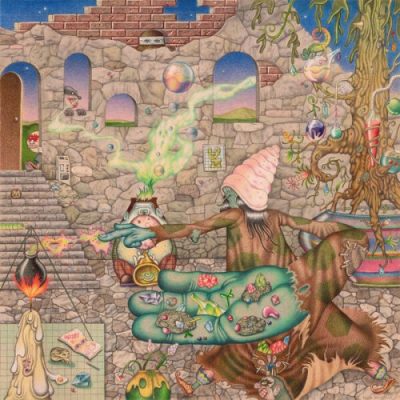 Artist: Underground Canopy
Album: Uncut Gems
Year Of Release: 2022
Format: FLAC (tracks)
Tracklist:
01. Hors d'Oeuvre (05:39)
02. Pearl Express (07:34)
03. Moonrays (06:19)
04. Zero-F (13:15)
05. Quiet Storm (03:27)
06. Space Gems (07:22)
07. Into The Deep (12:12)
08. Zeuhl Energy Drink (07:50)
09. Jasper Garnet (07:16)
10. Tudo Bem Blvd (15:00)
Personnel:
Jonathan Aréna – keys and Prophet 08 PE
Bastien Bonnefont – drums
Warren Dongué – bass
Necky Gomis – trumpet
Christopher J. – guitar
Jeremy Talon – guitar and synths
Uncut Gems is a raw exploration of what makes the cornerstone of our world.
Dug up from a year long of free playing and experimentations at the UCHQ, these pieces were brought to the surface, like diamonds in the rough, through the direct and spontaneous energy connecting us.
These precious moments, these 'gems', were invented and collected during the sessions attended by all the members of Underground Canopy. They are now presented to you, in the form of this authentic record, illustrated by the heartfelt imagery of Davor Gromilovic's artwork which perfectly synthesizes the visual incarnation of the project.