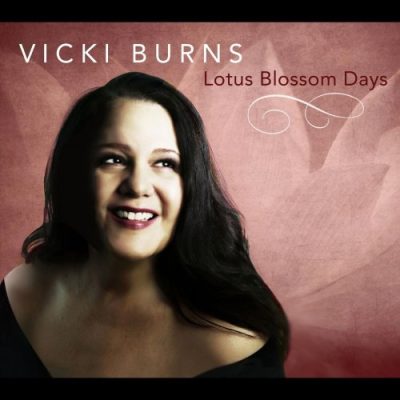 Artist: Vicki Burns
Album: Lotus Blossom Days
Label: ViBu JAZZ
Year Of Release: 2022
Format: FLAC (tracks)
Tracklist:
1. If You Never Fall in Love with Me – Del Sasser
2. Close Your Eyes
3. Love Spell
4. Lotus Blossom Days
5. Bittersweet
6. Watch Out – The Sidewinder
7. A Long Way to Go – Equinox
8. It's over Now – Well You Needn't
9. You Don't Have to Believe
10. This Time the Dream's on Me
11. Siren Song
12. Out of This World
A collection of rare standards, most of which started as instrumentals and original music by Vicki Burns, Tessa Souter and lyrics by Roger Schore, Carol Sloane, Mary Ellen Donald, Chris Caswell and Mike Ferro! Arrangements by Bassist Sam Bevan who also plays on the album along with Art Hirahara on piano, Billy Drummond on drums and special guests, Dayna Stephens on saxes, Grammy Winner Josh Deutsch on trumpet, Nick Vayenas (Michael Buble) and Mas Koga on flute and baritone sax!