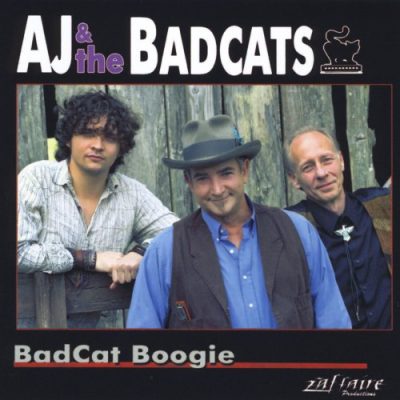 Artist: AJ & the Badcats
Album: Badcat Boogie
Label: Zaffaire Records
Year Of Release: 2014
Format: FLAC (tracks)
Tracklist:
01. Baby's Got to Go
02. You Got the Blues
03. Texas Baby
04. What Can I Do
05. Acadiana's Song
06. Get Used to It
07. Come Back to Me
08. Blood On the Bayou
09. She Took Everything
10. Badcat Boogie
The BadCats have been around in various forms since the early 1990's. The music is Louisiana Blues with a Cajun, Swamp Pop & Zydeco influence. The group has been continuously playing in Louisiana dance halls, honky tonks, trail rides, barn dances & festivals. This band of brothers, with a spicy variety of influences, brings a lot to the table.
A.J. Primeaux, lead vocalist; harmonica player & percussionist. The founding member, he is a second generation Louisiana musician, with his father having played piano for Larry Brasso & Al Terry. Originally a drummer in Cajun; Rock & Country bands, he, in true Cajun tradition, handed it down to his sons.
Julian Primeaux, guitarist & vocalist, has made his own mark in the music industry writing, playing, recording & producing.
Jerry LeJeune, drums & percussion, is a long standing fixture on the Louisiana music scene as well as a recording producer & engineer.