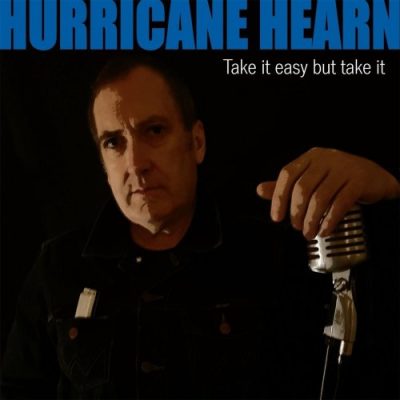 Artist: Hurricane Hearn
Album: Take It Easy but Take It
Label: Black Market Music
Year Of Release: 2016
Format: FLAC (tracks)
Tracklist:
01. Take It Easy but Take It
02. I'm Crazy for You
03. Mean Old Whisky
04. What Am I Supposed to Do
05. Take a Shot
06. Waiting for You
07. Hard Times
08. Do Me
09. You Didn't Do Me No Good
10. Here Comes the Hurricane
Tough, uncompromising, blues, but with unsurpassed song writing, first class vocals and excellent musicianship. Hurricane Hearn delivers original blues, direct from the inner city streets of Melbourne, Australia. Influenced by the hard hitting Chicago blues style of the 1950s and early 60s, Hurricane Hearn delivers full throttle blues. With a wonderful vocal style and a powerful approach to his amplified harmonica sound, Bruce 'Hurricane' Hearn, has teamed up with some of the best local blues musicians, to produce an incredible album. Australian blues has a new voice…..take it easy but take it!