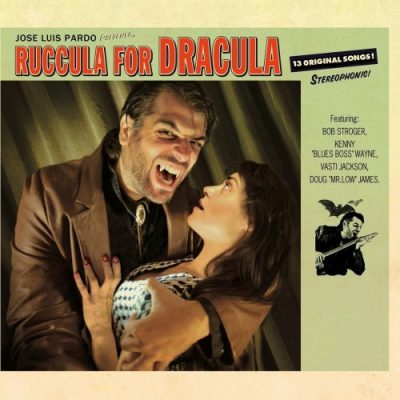 Artist: José Luis Pardo
Album: Ruccula for Dracula
Year Of Release: 2016
Format: FLAC (tracks)
Tracklist:
01. Talkin' 'Bout My Baby (feat. Kenny Wayne)
02. Girl, Come Home
03. J L Shuffle (feat. Bob Stroger)
04. Happy as a King
05. Don´t Treat Me This Way
06. The Dirty Story of Dirty D
07. All You Got to Do (feat. Vasti Jackson)
08. I´ll Go On (Without Your Love)
09. Blues for Brenda
10. Don´t Leave Me (feat. Doug James)
11. Ruccula for Dracula
12. Walkaway
13. Mabelle
"Ruccula for Dracula" is the nineth disc of the argentine singer, guitarist and composer.
Pardo has been touring worldwide for the last 15 years, with his own project or playing as a sideman for american Blues artists like Michael Burks, Vasti Jackson, Kenny Wayne, Jimmy Burns, Bob Stroger just to mention a few.
Rolling Stone Magazine said " Pardo reminds us of Robert Cray, Clapton or John Mayer but with a new and disctintive approach"
In this album Pardo gets back to his Blues roots after flirting with spanish original "pop" tunes in his last record " 13 formas de limpiar una sartén" (2014)
The virtuous guitarrist found an exquisite balance between the search of fresh sounds and the Blues
Pardo is joined by american legends Kenny Blues Boss Wayne, Vasti Jackson, Bob Stroger and Doug James to make this record even better.
The CD was recorded mainly at Escuela de Blues de Madrid Studios and produced entirely by Jose Luis Pardo. The artist is also the principal of the Madrid Blues School since it´s been founded in 2011
In this new recording, 35 years old Pardo, shows his unique and personal approach to the guitar playing that mixes influences from Mississippi John Hurt to Al Greeny, from Jimmie Vaughan to James Brown and everything in between.