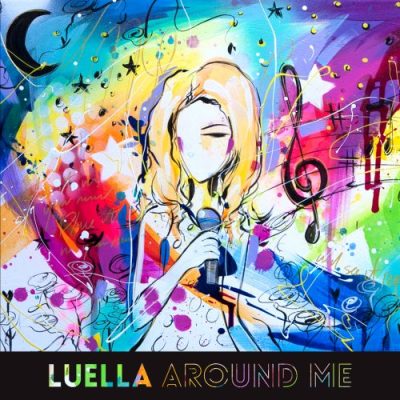 Artist: Luella
Album: Around Me
Label: Checked Label Services
Year Of Release: 2016
Format: FLAC (tracks)
Tracklist:
01. Around Me
02. Catherine
03. Beautiful
04. Don't Let Me Go
05. Run Strong
06. Proud Mary
07. You Don't Treat Me No Good
08. Leaving on a Jet Plane
09. Me & Bobby Mcgee
10. Hallelujah
"Around Me" from Luella's new album was ecorded at Pacific International Music, it is a live studio album with five originals and five most requested live gig covers including 'Leaving On A Jet Plane', 'Me And Bobby McGee' and 'Hallelujah'.
Luella was awarded the 'Singer Universe Best Vocalist Of The Month' with her last release, 2012's 'Not Thinking About You'. And previous single 'Mother's Love' enjoyed 12 weeks on the Country Tracks chart. Since then Luella has continued to perform live at many events across Australia including the Tamworth Country Music Festival, Gympie Music Muster, Mud Bulls & Music and the Winton Outback Festival.
The artist who grew up in Collinsville, North Queensland, has been performing her style of country blues soul since the age of 13. She's performed alongside James Blundell, Troy Cassar-Daley, Adam Harvey, Lee Kernaghan and in 2000 she joined The Blue Heeler Band as front woman and continues to work with them today.
With her parents support since the early days of performing in the family backyard, Luella realises she was blessed when they would spend their hard earned money and spare time on getting her to gigs and competitions. Before leaving school she had already won two song-writing awards, many 'battle of the bands' and had a cabinet-full of trophies. Once she left school the big questions of how to pursue her musical dream living in a small town were answered; when she received a call from the legendary Brian Young to join his touring show.
Luella received her apprenticeship in country music while traveling around Australia, performing almost every single night over four months and 55,000 kilometres. She performed in pubs, clubs, festivals and many Indigenous communities. During tour breaks, Luella recorded her first album and had her first charting single at the age of 18.