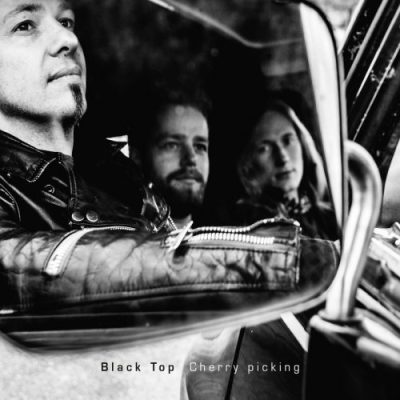 Artist: Black Top
Album: Cherry Picking
Label: Kroese Records
Year Of Release: 2016
Format: FLAC (tracks)
Tracklist:
01. Cherry Picking
02. Hot Love and Hard Liquor
03. She Really Got Me Going
04. Empty Hands
05. Accident Waiting to Happen
06. Kingpin
07. Keep on Trucking
08. In Flames
09. Rock Out
10. Now He Rides
11. Curls
12. Travel Pussy
13. Waiting Around
14. Pay My Dues (Bonus)
15. Livin' It up (Bonus)
16. Out on the Town (Bonus)
17. Out on the Town (Reprise)
Black Top combines ZZ-Top and AC/DC in one kick ass blues rock trio. With their new album 'Cherry picking' with catchy songs, rocking grooves and steaming solo's the band proves yet again that they are unstoppable blues rock machine.
The third album 'Cherry picking' contains fourteen new songs and three songs previously released as the EP 'Py my Dues'. The songs were written by singer bass player Anne-Maarten 'Hills' van Heuvelen, guitar player Elmer Meijers and drummer Rogier Berben in a gritty basement in an old villa near Dresden (GE) and the songs breath those rough surroundings. To create a live feel, the record was recorded without the use of a metronome, which results in recordings that sound the way the band sounds live on stage. Energetic, fresh and rocking.
Most blues rock bands nowadays use the sound of blues from the sixties like the Black Keys do. This Dutch based band has its roots in the blues rock from the seventies and eighties from bands like ACDC and ZZ-Top around their hit album 'Eliminator'. Black Top even went as far to use those typical synthesizer sounds on the new album 'Cherry picking'.