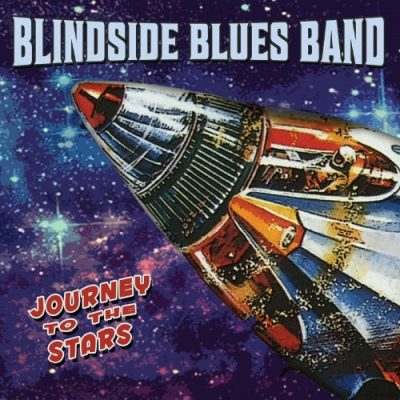 Artist: Blindside Blues Band
Album: Journey to the Stars
Label: Grooveyard Records
Year Of Release: 2016
Format: FLAC (tracks)
Tracklist:
01. Journey to the Stars
02. Rock N' Roll Is My Life
03. Smokehouse Row
04. Calling My Name
05. Freight Train
06. I'm on Fire
07. Shadow in My Dreams
08. Fly on High
09. Rolling Down the Highway
10. Sign of the Times
11. 79 Cent Blues
Killer 12th disc by this excellent, long-standing, blues-based, heavy guitar rock riff:machine featuring 11 tracks of awesome, powerful, hard-hitting, retro-fied, dual guitar fueled riffage + mojo that kicks ass @ the hard rock excellence boogie train. Make no mistake, Blindside Blues Band have landed and are here to rock your bad-ass blues away. Crank up the volume and get ready to blast off into outer space with B.B.B. on the Journey To The Stars disc. Blindside Blues Band is fronted by the legendary Mike Onesko on guitar & vocals. The man is a true riff:master who is on a Mission to Keep the Rock Alive. Onesko's classic riffage speaks volumes with endless amounts of 70s-inspired hard rock truth. The new 2016 version of Blindside Blues Band (which we like to refer to as B.B.B. – Mark III) also includes the debut of Martin J. Andersen (Blindstone / Mountain Of Power) on 2nd guitar to complete the twin, high-powered B.B.B. guitar rock team. Andersen is a bad-ass riff:master/axeripper from Denmark who kicks serious lead guitar ass and also co-wrote several of the new songs with Mister Onesko on the killer new B.B.B. disc. Journey To The Stars also features and marks the return of the original B.B.B. drummer and rock n' roll animal: Jeff Martin (Racer X / Badlands) on drums and seasoned veteran low-end bottom kool mojo man Steve Evans (Eric Gales / Pat Travers) on bass; both excellent top-shelf hard rock players who both lock in and nail down the rock solid, killer, electrified Blindside Blues Band heavy groove. As the lyrics to the title track crank out of the speakers @ the opening track: C'mon Boys & Girls… We're On A Journey To The Stars, we know it's time to rock our asses off with the Blindside Blues Band and their killer brand of old-school, classic, bluesy heavy guitar rock. The mighty B.B.B. have fired up their big, electric dual six string rockets, aimed high to the sky, armed & ready in their guitar shaped space ships on a mission to rock us hard into the next musical dimension on the essential Journey To The Stars.