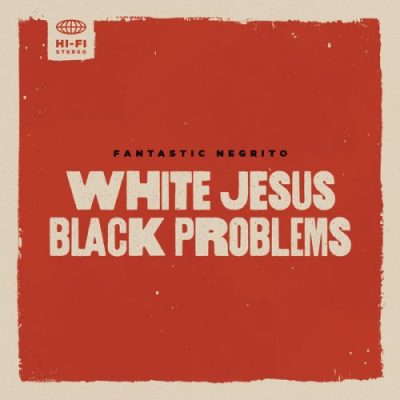 Artist: Fantastic Negrito
Album: White Jesus Black Problems
Label: Storefront Records
Year Of Release: 2022
Format: FLAC (tracks)
Tracklist:
1. Venomous Dogma (5:32)
2. Highest Bidder (3:34)
3. Mayor of Wasteland (0:49)
4. They Go Low (3:43)
5. Nibbadip (3:47)
6. Oh Betty (3:56)
7. You Don't Belong Here (1:08)
8. Man with No Name (3:31)
9. You Better Have a Gun (3:32)
10. Trudoo (3:37)
11. In My Head (3:23)
12. Register of Free Negroes (1:21)
13. Virginia Soil (3:10)
Fantastic Negrito's upcoming album and short film "White Jesus Black Problems" was inspired by a search into his ancestry where he found that his 7th generation grandmother was a Scottish indentured servant who entered into a common law marriage with an African American enslaved man, his 7th generation grandfather, in open defiance of the racist laws of 1750's colonial Virginia.
Their love story is a healing testament to standing up against inhumane and brutal systems with love as your only weapon. Their perseverance is a lesson in today's polarized society on the virtues of constant struggle in the face of ignorance, fear, and violence, which is still present in the contemporary embodiments of white supremacy, bigotry, and hatred. It's important to tell the story of how those who suffered much greater indignities and violence than we do in contemporary times were nonetheless able to preserve their humanity through human connection and the determination to love. If they can do it in 1759, we can do it 2022.