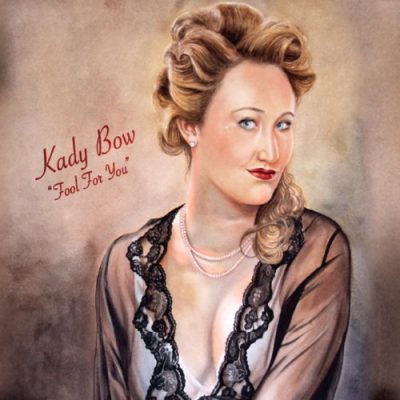 Artist: Kady Bow
Album: Fool for You
Year Of Release: 2014
Format: FLAC (tracks)
Tracklist:
01. Fool for You
02. Drivin' Out of Phoenix
03. Hey Baby
04. Little Life of Mine
05. Hands Off My Whiskey
06. Woe Me
07. Hungover
08. Tonight
09. Heart of Steel
10. My Little Girl
Kady Bow is a singer, songwriter, and performer born and raised in Albuquerque and currently residing in San Diego, CA. Kady is very committed to her community and is honored to be working and sharing her music with such organizations such as ARCA, Albuquerque Film and Media Experience, and HAC (Healing Addiction in our Community). ARCA has proudly adopted her original song "Little Life of Mine" as their official community theme song which is currently being featured on their promotional video as well as local advertisements airing on New Mexico broadcasting stations. Her music video, "Heart of Steel" is being used to open up conversations about the seriousness of heroin use and addiction. Kady has a strong vision to one day travel the nation and speak to young adults about her personal experience watching many friends battle this addiction. Some of her friends are still fighting and many have lost the fight, including a very dear friend Haley Paternoster. In Kady's own words, "Haley was like a little sister, and her passing left me truly devastated. It's time to start making a change." Kady hopes to encourage the use of arts through awareness and wants to educate about the importance in communicating openly about these issues.
When Kady composes a new piece of work it is from experience and is literally coming straight from the soul. The words and the melody come to her together; the melodies are often a reflection of the raw emotion Kady experiences and works through on a personal level. Kady was recently featured in ABQ Live Magazine and was named "ABQ's IT Girl". When asked what her purpose on stage was she was quoted as saying, "It's to evoke a reaction. I want to get the crowd moving, to put them in touch with their feelings and thoughts." Kady has worked hard to record her first full original album, "Fool For You". Keep an eye out for this one, Kady Bow is most certainly THE It Girl!